Trusted by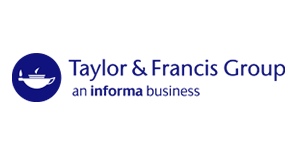 Publishing workflow often requires multi-stakeholder editing, proofing, review and revision. This process generates multiple copies of a manuscript and requires careful compilation of all edits, which can be time consuming. DigiEdit solves this problem by providing an efficient, collaborative editing environment optimized for the scholarly community.
1,000,000+

Unique

Users

>99.97%

Uptime




Over 7000

Submissions

Per Month
Up to 55%

Demonstrated increase in productivity

Up to 40%

Demonstrated increase in quality

10 Million

Number of pages processed annually
DigiEdit is a web-basedXML editor which enables authors, editors and reviewers to collaborate in one seamless, shared environment. With DigiEdit, all comments and revisions can be directly incorporated into the content using a 'WYSIWYG' editor, while XML markup is enriched behind the scenes.
 

 

 

 

Benefits

Robust Editing Capabilities

Integration Options

Intuitive User Interface

Features

User-friendly editing interface withXML behind the scenes
Completely XML based to ensure structural integrity is maintained during the editing process
Application of Natural Language Processing techniques for automated language editing
Math editing options provided in TeX and GUI mode
Support for special characters and language symbols supported
Robust editor includes direct editing, including styling and formatting table editing, and more

Taxonomy management
Integration with third-party standards, identifiers and databases (such as ORCID, Crossrefef, Open Funder Registry, ROR & PubMed)
Integrations with internal systems and databases for reference management
Integration with several editorial and production management solutions
Library of plug-and-play widgets for complex content authoring with pre-defined XML structure with preview options

Easy document navigation for faster access to document content.
Track change functionality
Online smart editing interface, invoked using a browser, no local installation required
Supports all roles like Authors, copyeditors, proof-readers, and others.

Results

Suite of editing tools optimized forAcademic and Educational content, Reports,, and other structured content types

Flexible solution can integrate via APIs

Save time and cost in editing workflow
Digi Edit is also used for