Trusted by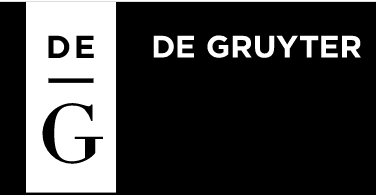 Ampere is a cloud-based workflow management engine, designed to simplify the complexity of managing production of large amounts of content – articles, journals, and books. Publishing, production and editorial staff can track and manage manuscripts centrally in the cloud.
With Ampere, we are advancing our commitment to the scholarly publishing industry to provide necessary operational agility required for constantly evolving editorial and production system processes to keep pace with the rapidly developing environment.
We will achieve our vision by
Developing an intuitive interface to manage complex tasks
Simplifying user experience by configuring workflow for each implementation
Reducing the turn-around time to save cost and time in workflow
Introducing a robust reporting module to produce and share reports in real-time
Integration with market leading third-party tools
1,000,000+

Unique

Users

>99.97%

Uptime




Over 7000

Submissions

Per Month
Publishing workflows can become tedious and confusing to manage, resulting in delays in publishing and rising costs. Ampere lets you streamline and customize these processes, allowing for greater scalability and reduced time to market, while providing powerful analytics to guide data-driven decisions.
 

 

 

 

Benefits

Automated Workflow Management

Integration and Reporting

Intuitive User Interface

Features

Automated workflow actions configurable triggers
Automated schedule generation and modification, based on defined workflows, and actual dates
Project progress updated in real-time
Content version tracking at all stages
Roles and permission management
Automation of reprint purchase orders
ONIX feed generation and auto-creation of supplier form

Integration with peer review, enterprise CMS, supplier systems, and third-party databases
Ability to interface with external data tables
Integration with internal finance, invoice, DAM, and warehouse management systems
Integration with taxonomy and title management system
Production, management, performance, profit and loss, marketing, and revenue reports

Personalized configurable interface for all requirements
Intuitive web-based UI and navigation experience, even non-technical users
Centralized dashboard for easy access to important tasks.
Easily access active 'to do' tasks, tasks that are put on hold, and tasks that are overdue

Result

Automatically increases the workflow speed, team productivity, and maintains transparency while allowing the ability to perform various tasks.

Drastically cut down on operating costs and save time

Ensure easy process adoption and operation