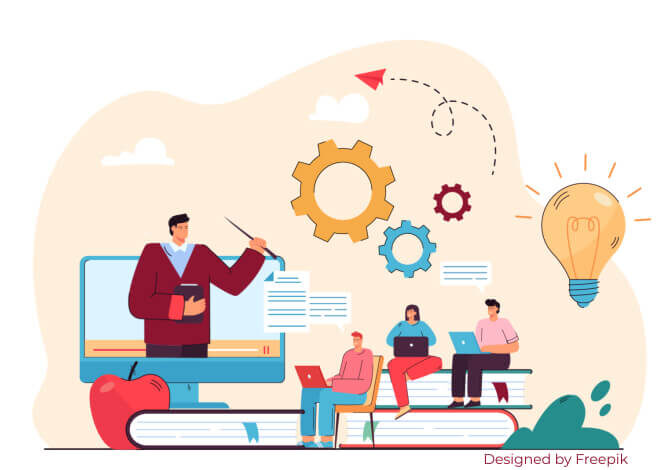 Insight
Read, Watch, and Listen: The Best Content of 2021 recommended by the HighWire Press Leadership Team 
Books may give you something you don't get another way, but perhaps the same is true for all formats for content dissemination. This past year, when you'd think many of us would have had more time for long-form print-or-digital reading, our consumption of movies, podcasts, blog posts and webinars kept pace. We asked our leaders to share some of the impactful works that they consumed this year, and the takeaways they will carry in to 2022.
John Sack, Founder: I've found my attention broken up into smaller chunks because of significant home-life events. The previous year was similar, but with different causes (trying to make sense of COVID information, and how best to disseminate and use it), and the year before that had its unique challenges, too! So the challenges keep on coming! As a result, when disruption is more and time is less, I've found that there are certain media brands (some companies, some publications, some people) I return to over and over again because they are trusted.
Many of my observations on the future of scholarly publishing come from looking into the trends in other industries, some adjacent and some not, because that might teach us something about innovation by way of looking at how some other industry has met its challenge. A special challenge faced by scholarly communication is to innovate in a very tradition-bound industry, where the tradition itself is what makes it reliable.
Are there other industries like that? It turns out there are. Perhaps the single most thought-provoking piece I read this year was a lengthy article in the New York Times about how TCM (Turner Classic Movies — a cable channel I watch several times a week) has met the challenge of making old movies (that's their content — and they aren't making more old movies) fit in new frames going beyond cable TV.   There are loads of ideas in this article, which had me thinking "what would this mean if it were applied to very traditional scholarly communication? to my very traditional church? What works for TCM might not work elsewhere, but their changes are worth thinking about. If you think scholarly publishing has it hard making changes, try being TCM — where the things you show are fixed by time/date, where the technology gives you options and challenges (and gives your customers alternatives), and where your customers are an aging population who like the movies they grew up with! Does this sound familiar? Read the article Turner Classic Movies Is Changing. And Trying to Stay the Same.
I've often wondered whether forecasting is a set of techniques that can be taught, and if so, what is the content you would teach? And how do you know the best practices? I just came across a podcast about research that was done on this by Tetlock and Gardner, and what the results of the research showed in terms of techniques. The research is in a 2015 book, Superforecasting: The Art and Science of Prediction, which is now on my reading pile.
Interesting conclusions from the research:  people with a "point of view" don't do as well as people with fully open minds; it is best to start from outside data before looking at the details of a specific case.
Rahul Arora, CEO: I will go with a book published in 2019 by Riverhead Books that I read recently and is still relevant, When, the Scientific Secrets of Perfect Timing by Daniel H. Pink.
Timing is underrated in life and business. Looking back at the evolution of MPS over the past decade, our timing has been instrumental in shaping the organization. From completing the acquisition of MPS from Macmillan in 2012, to the addition of HighWire in 2020, and the various milestones in between, we have often been in the right places at the right time: often by design, but possibly more often by staying true to investing in enhancing the business every day. While the latter is a good approach, there are more efficient paths.
This book explores the scientific principles behind timing, moving from the notion that timing is artistic to being grounded in science. The vivid examples from history to modern-day events bring the principles to life. What resonated with me the most was that the book doesn't just end at great analysis. Instead, the author provides practical tips and a framework everyone can use. Interestingly, the research that supports this book is fairly broad and spreads across a variety of disciplines.
Ratish Sharma, EVP: I have read certain chapters of the same book time and again. One of my all-time favorites is 'Shrimad Bhagvad Gita', in short 'Gita'.
Gita is one of the oldest books on professional conduct and life goals. It is an 18-chapter-long discourse between Lord Krishna and his disciple Arjuna on the battle ground. In a nutshell, Gita enforces the significance of performing one's duties without being attached to or stimulated by the results. The book makes it abundantly clear that decision-making is contextual and is based on an individual's 'value ranking' in a given situation. One of my favorite chapters is chapter 16. Inter alia, it talks about the traits of being fearless, composed, and resilient. I read the first few verses of this chapter almost every week to reset my professional and personal conduct.
Alison McGonagle-O'Connell, Marketing: Recently, Disney + released The Beatles' Get Back. It's a documentary of the rapid creation, production, and sharing of some of their last work together as a group. I will give nothing away here, as I do hope those of you who have not seen it and feel called to go ahead and watch (all 6+ hours)!
The reason I think it is interesting and felt so relevant to me is not only because I am a Beatles fan, and have been since childhood. Instead, it is because what the Beatles are doing in the film — collaborating on the rapid conceptualization, production, and sharing of their final album– is relevant to threads of teamwork, recognition, production, and dissemination that we think about every day. Interestingly, I was on an industry call earlier this week where pre-meeting chatter turned to Get Back, confirming my suspicions that others in the space would also relate to themes in the piece.
Facilitation is a critical part of the job of managing communities. In community management and facilitation, you have to learn what healthy collaboration looks like, and gently help deliver it within design sessions and meetings. When we say 'healthy', we mean productive: the kind that will accomplish the end goal — to write a book, build software, or in this case, write and record an album and play a public concert in about two weeks. Think: going from a blank slate to Abbey Road in ~14 days! It's a real shift to see that monumental album being born from that kind of a creative framework.
By doing that kind of community-oriented work, you learn that there are usually stronger and more passive personalities within a group, there might be contributors with more or less clout or capital, and within the group there are roles that contributors seem unwittingly cast to play. There are best practices for healthy collaboration that need to be established by a strong facilitator and then bought in, and respected by the group. It is through this lens that I consumed Get Back.
But the Beatles are not my colleagues, or colleagues of a client organization. They are my childhood heroes! My mom's teenage crushes. It was very hard to watch them struggle without real leadership – the fresh absence of their beloved Brian Epstein- with no one to keep everyone's contributions and input equal, or even running on time. I promised not to give anything away, so that's about all I will say, in addition to a high recommendation that you find time to watch the fab four confront their late career challenges in this impressively crisp, thought-provoking documentary-film mini-series.
John Doherty, Transformation & Growth: This year, around mid-year, I began keeping up with the Best Practice Webinars. It has been a really interesting series for me. Learning, in depth, about the researcher's world was something that, though we work in an adjacent space, I hadn't really had that kind of a window into, previously.
Similarly, we've been hosting preprints as long as I've been with HighWire, but I hadn't really explored the idea of an ecosystem rather than preprint server as product (and our customer). I highly recommend these recordings to anyone looking for a fresh perspective on the best-practice aspects of publishing they may think they know well.
Tony Alves, Product Management: This year, I have been listening to the On the Media (OTM) podcast every week, usually saving it for my Saturday morning run. The focus in OTM is on how the media reports on the news of the day, how journalists do their job, and how media organizations influence society. They often touch on communications technology, discussing how the 'sausage is made', which I find useful for my work in building technology solutions for scholarly communications.
The podcast also covers how scholarship and science is handled in the media, and recently, thanks to COVID, they talk a lot about science reporting and the difficulty of accurately reporting on scientific and medical issues. What I really appreciate is that much of the conversation is at the level of the average news consumer. It helps to remind me that most laypeople don't understand scholarly communications at the same depth that I do, and that an important part of scientific and scholarly communications is making it accessible to the general public. It is fun to hear the OTM hosts talk about issues like systematic reviews, retractions, preprints, peer review, and how journalists misread the 'latest studies'!
We hope that these recommendations will further make your holidays delightful and inspire you to read, watch, and listen to more fascinating content present across mediums. Regardless of the delivery format, our lives are enriched by quality content.
In the year ahead, we look forward with interest to fresh ideas and new delivery formats. We thank you, our community, for entrusting us with the content you produce and share. We would be delighted to discuss your 'best' of 2021, and all things publishing and technology, as ever! Drop us a note if you'd like to connect.
Latest news and blog articles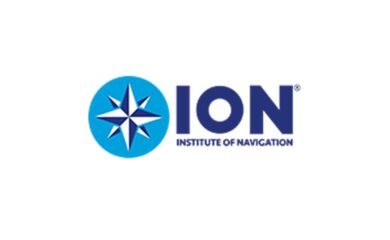 News
22.10.2021
The Institute of Navigation selects HighWire for Hosting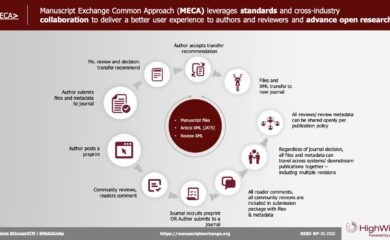 News
08.10.2021
What's next for MECA?