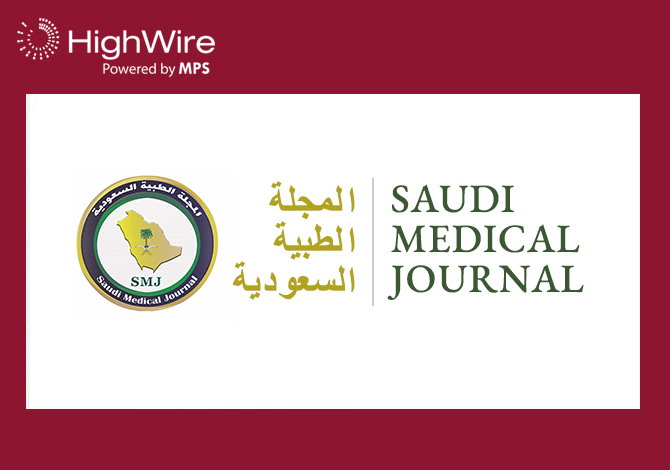 News
HighWire expands global footprint into the Middle East with Saudi Medical Journal
PRINCETON, US – March 16, 2021- Scholarly publishing technology provider HighWire, currently celebrating its 25th year of business, has expanded its global footprint with its first customer in Saudi Arabia, Saudi Medical Journal (SMJ). 
SMJ is affiliated with the Medical Services Department (MSD) of the Ministry of Defense and Aviation (MODA), and is considered one of the most pioneering journals in the Middle East. HighWire is proud to have been selected to host its two open access journals, Saudi Medical Journal and Neurosciences Journal (NSJ). Neurosciences is a quarterly publication focusing on articles related to the nervous system, while Saudi Medical Journal has a broader remit and disseminates up-to-date medical information for healthcare professionals of various specialties both locally and internationally. 
Both journals will leverage JCore, HighWire's hosting platform designed by publishers for publishers. JCore puts site design front-and-center, while leveraging HighWire's long-standing strengths in promoting discoverability, accessibility, and user engagement. 
The move comes following HighWire's acquisition by MPS Ltd, a leading global provider of platforms and content solutions for the digital world which was established as an Indian subsidiary of Macmillan (Holdings) Limited in 1970. MPS is headquartered in India and with seven offices across three continents. 
"We are very excited to expand our global footprint with this new partnership with SMJ, a highly respected and advanced medical center, and HighWire's first client in Saudi Arabia," said Rahul Arora, CEO of HighWire. "HighWire has also recently signed our first customer in China, and we anticipate that the organization will continue to expand into new territories and geographies through the global backing of MPS." 
"SMJ's mission is to disseminate and to promote clinical information that enriches knowledge both locally and internationally," said Meshael Al-Askar, Editorial Manager of Saudi Medical Journal, "Our new hosting through HighWire will enable us make our content more accessible and discoverable, helping us to dramatically expand our global reach and recognition."   
About Saudi Medical Journal editorial office
Saudi Medical Journal was launched in 1979. It was the initiative and the vision of His Royal Highness Prince Sultan Bin Abdul Aziz, Second Deputy Prime Minister of Defense and Aviation and Inspector-General, May God have mercy on him, who blessed and supported its beginning. 
Neurosciences Journal started in April 1996 as an official bulletin from the Department of Neurosciences following increased submissions of neurosciences papers to SMJ. 
For SMJ, the average processing time for the original articles in the year 2019 from received date to acceptance was 3.3 months and 2.75 months for NSJ. 
Both SMJ and NSJ are open access journals, allowing the readers to view and download the full text of published articles without any subscription fees. 
About HighWire
HighWire provides industry-leading digital publishing tools and platforms across all aspects of the publishing lifecycle. 
Founded in 1995 by Stanford University, HighWire's mission is innovation in the service of the scholarly community. Supporting publishers and researchers via millions of articles, issues, and publications since our founding, HighWire has thrived largely as a result of its highly proven, modular, and scalable technology, coupled with strong relationships with industry partners.
HighWire is powered by MPS Limited, a leading global provider of content platforms and learning solutions. 
Latest news and blog articles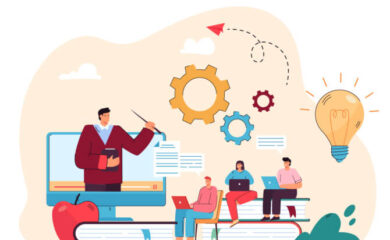 News
28.12.2021
Read, Watch, and Listen: The Best Content of 2021 recommended by the HighWire Press Leadership Team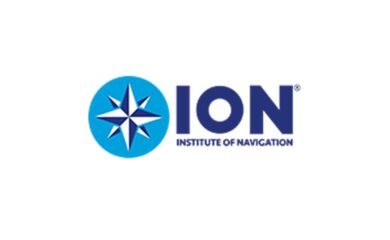 News
22.10.2021
The Institute of Navigation selects HighWire for Hosting