Technological innovation
American Society of Civil Engineers Adopts HighWire's Impact Vizor
ASCE uses Impact Vizor from HighWire Press to provide faster evidence to editorial teams about the most important topics for civil engineering professionals at a time of rapid change.
November 30, Los Gatos, Calif, USA
HighWire Press announced today that the American Society of Civil Engineers (ASCE) will use Impact Vizor™, the visual analytics tool that delivers evidence and faster insight into citation trends to inform the strategic plans, policies, and editorial decisions of journal publishers. Impact Vizor integrates citation data and other indicators of impact from several sources to identify citation trends and outliers across ASCE's 35 peer-reviewed journals.
Angela Cochran, Associate Publisher and Journals Director for ASCE, reflected on the time-savings Impact Vizor offered during a pilot period. "Having one reporting platform with combined citation trends and article metadata provide us with the opportunity for analysis that we lack the resources to investigate otherwise. Our volunteer editors spend a lot of time soliciting and reviewing content. Having the data to show impact at the article level is important. The visualizations illustrate the strengths of our high performing journals, helping us guide discussion with our editorial boards as we make long-range plans." Cochran added, "Seeing citation patterns early alleviates the wait-and-see elements of a lagging indicator like the Impact Factor. Civil Engineering is changing quickly making it crucial for our editorial teams to see which topics are most useful to the profession today."
Impact Vizor is tailored to meet the requirements of each publisher so they quickly evaluate trends at the topic, journal, and portfolio level. Data analysts and non-technical staff can spend their valuable time getting answers to their questions, instead of collecting data and defining queries.
Dan Filby, CEO of HighWire Press identified several ways publishers use Impact Vizor, commenting, "We are delighted that ASCE has already seen the benefits of using Impact Vizor. The HighWire Intelligent Platform is designed to interrogate massive data sets with immediate response times. Publishers tell us they can deliver evidence-based answers to a wide range of questions in real time at editorial board meetings." Filby provided an example, "Our publishers use Impact Vizor to evaluate the citation rates of articles that required an exceptional effort to comply with their rigorous peer review policies. Analysis revealed that these articles were cited at least as often, and sometimes more often, than the average for the publication within two years from article publication."
More than thirty-five publishers, including American Chemical Society and the American Thoracic Society use Impact Vizors which is supported by BenchPress on the HighWire Intelligent Platform and by integrations with Editorial Manager, eJournal Press, Scholar One and other manuscript systems. John Sack, Founding Director, works closely with publishers using Impact Vizor to develop visualizations that are in demand by editorial boards. Impact Vizor was an ALPSP Innovation in Publishing Finalist in 2015, and is able to support publishers who do not host their journals with HighWire or use BenchPress.
– ENDS –
About HighWire Press www.highwirepress.com
HighWire Press, Inc., the platform provider for world-leading scholarly publishers and societies, offers online publishing solutions to develop and deliver innovative research publications and educational products for academic and research communities. With Intelligent Platform solutions, HighWire provides strategic consulting, professional services, and innovative open platform technologies to publishers and professional associations.
Latest news and blog articles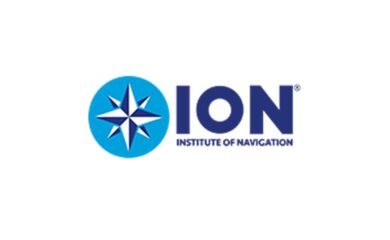 News
22.10.2021
The Institute of Navigation selects HighWire for Hosting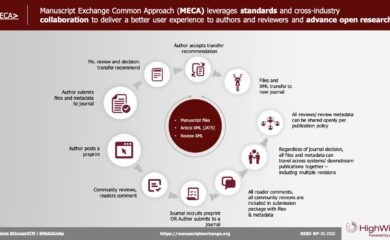 News
08.10.2021
What's next for MECA?