Insight
HighWire team spotlight special: women in software engineering
This month, we highlight the views and advice of several of our talented female team members working in technology and customer success roles across North America and the United Kingdom…
What attracted you to join HighWire?
Kathy King, Senior Software Engineer, Los Gatos:
I joined HighWire in 2000 and had been attending Publishers' Meetings as a publisher for years. Hearing about all the innovation going on was always a thrill. I had been working with offline and online peer review systems for years and when I heard the presentation on the ideas HighWire had in mind for online peer review and manuscript tracking I knew in my gut it was where I needed to be. I am so grateful for the opportunities I have had and continue to have at HighWire.
Beth Harvey, Quality Assurance Analyst, Belfast:
HighWire stood out to me as I'd been working in the area of healthcare research and often got frustrated when trying to access and read academic articles online. I like knowing that my day-to-day work has an impact on the user-experience of researchers working in a variety of fields.
Marlene Graveland, Application Software Developer, Canada:
I joined when HighWire had very much of a young start-up vibe. It was a big shift for me from my career as a librarian and I vividly remember being in a meeting and thinking, these are the smartest and funniest people I have ever worked with. Everyone was so dedicated to HighWire's success that people came in regularly on weekends, and some people even slept over! Very exciting times and a great opportunity for me.
What impact does your role have on HighWire's customers?
Carrie McCrindle, Senior Product Manager, Los Gatos:
As a product manager I'm responsible for making sure our customers feel like we are listening to them and incorporating their ideas and feedback into our products. This commitment to helping them achieve their business goals is an important part of creating long lasting and productive relationships.
Sumrina Yousufzai, Technical Support Lead, Brighton:
I work in the Customer Success Team as a Technical Support Lead – amongst other responsibilities,  I ensure that current cases are assigned correctly and help direct customer concerns to appropriate internal teams to ensure a timely resolution. I assist internal developers in getting cases on the right track if they hit any roadblocks and work directly with teams in Brighton to ensure knowledge sharing between Customer Success and other technical teams.
Palavi Khatu, Senior Business Analyst, Los Gatos:
I would like to believe that the work that I do at HighWire enables Publishers to serve their customers and end users effectively.
What are you proudest about when it comes to your role?
Aniqa Elahi, Associate Technical Support Analyst, Los Gatos: 
Analyzing, investigating and finally solving any technical problem can be challenging, but it is also rewarding at the same time as it gives me the ability to think on all aspects of a problem.
When I tell a customer that we have solved the issue I feel accomplished, and that is the most fantastic part of my job, and I look forward to closing cases.
Sumrina:
I first joined HighWire in 2013 as part of the then Account Management team – my role eventually moved to the Technical Support team and has evolved since with the changing needs of the team and company. Because of my history with HighWire, I've assisted in the training of the technical support team in both UK offices in Brighton and Belfast in 2016 and 2017. 
What's the most challenging part of your job?
Kathy:
Juggling priorities. Things change fast and you have to be flexible and change lanes as needed. That's probably also the best part of my job.
Evelyn McCool, Quality Assurance Manager, Belfast:
The most challenging part of my job is managing people's schedules around product deliveries.
I need to make sure that not only are we delivering first class products to our customer but I also need to consider my staff's wellbeing. It's very easy to get carried away with agreeing to deliver many items but there is no point in agreeing to deliver if my staff can't give their full attention to detail. I cannot afford to let attention to detail slip on my team. 
Beth:
Almost every day, I encounter something entirely new to me that requires testing. One day, it could be working out the conditions that cause an elusive bug to occur on a specific device, while the next I could be learning XQuery to verify an XML file. I never know what the next ticket will look like, which, although challenging at times, stops me from getting bored.
Can you share a fun fact about your team at HighWire?
Evelyn:
They are the hardest working team I've ever worked with and are packed with fantastic personalities. They are very passionate about their work and would do anything in their power to help others. 
They also have a shared love for dim sum food!!
Beth:
We can communicate a great deal of our problems using only gifs.
Aniqa:
I love my team and how we all work collaboratively together.  The best thing about my team is that senior members are very down to earth and are always ready to help.
What advice do you have for anyone considering a career in software engineering?
Carrie:
For women, there are some organizations such as Women Who Code who provide a supportive community, resources and opportunities for those looking to join the industry.
Kathy:
Never stop learning.
Tell us something people might not know about HighWire
Suzanie Pham, Senior Content Analyst, Los Gatos:
HighWire allows flexible working arrangements where they support balancing family, community and work commitments. With this kind of flexible working policies, I was able to transition into new roles. I am proud to say that I am a full time working woman/wife/mom in the Silicon Valley and it's all because of HighWire. 
Aniqa:
HighWire's priority is not only satisfying its customers but its employees as well. When I applied and got an interview with HighWire, I was unable to come on the day of the interview. To my surprise, they scheduled a Skype interview to save me from traffic and I realized how accommodating and caring the culture at HighWire is.
Sum up your HighWire career to date in one word!
Palavi: Accomplished!
Evelyn: Adventurous!
Sumrina: Dynamic!
Kathy: Rewarding!
Do you think you have what it takes to join our women in software engineering? Check out our latest job opportunities here: https://www.highwirepress.com/about-us/careers/
Latest news and blog articles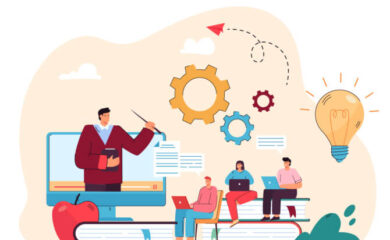 News
28.12.2021
Read, Watch, and Listen: The Best Content of 2021 recommended by the HighWire Press Leadership Team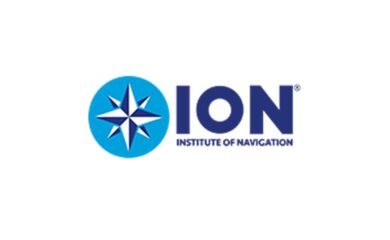 News
22.10.2021
The Institute of Navigation selects HighWire for Hosting