Insight
Why research data is a strategic issue for institutions
What role should institutional libraries play in helping researchers to comply with funder mandates regarding the open accessibility of data?
Reports from two think tank dinners held at the end of last year in New York and London seemed to indicate that researchers are coming to librarians more and more for help with this problem. In fact the library is, for many, a natural point of call. After all, librarians will tell you that their job is all about making information accessible; about discovery. At a conceptual level, at least, they have the skills.
But do librarians also have the clout within their institutions to deal with the wider issues raised by these new compliance imperatives?
We explored this question with our usual port of call on library matters, Jane Harvell, Head of Academic Services & Special Collections at the University of Sussex Library.
Libraries and open data
Jane confirms that yes, people do come to the library with this problem at Sussex, sometimes via the Research Office: 'they're being asked to write a data management plan as part of their funding bid'. This plan forms the practical focus for meeting compliance requirements for funding, and certainly serves to concentrate the mind. 'For some funders there's a mandate sitting there telling them they've got to do it: they're not going to get their funding unless they commit to sharing their data'.
She agrees that the problem sits within the core skillset of librarians, drawing on their expertise in curation, preservation, metadata and discovery, but also points out that it belongs with a wider set of concerns that librarians are already grappling with, and one of particular interest to her as Head of Special Collections.
'Digital preservation is our world'
As digital increases its share, there becomes less and less point in institutions holding physical copies of common texts that are readily available to download with a couple of movements of the mouse (or forefinger). This throws the emphasis more and more on what is unique about a particular institution's collection – its rare, perhaps recondite, but utterly irreplaceable core.
Sussex has such 'special collections', comprising many different media types, which Jane is actively involved with organising so that they can be made more openly accessible. Looked at from her point of view, storing and making accessible research data (which also comes in many media types) forms just one part of this wider challenge. As she says: 'Digital preservation is our world'.
'The building blocks are cheap' – but infrastructure is not
In some ways, the open research data challenge is fairly straightforward.
The buy-in of academics is crucial: as Jane says, funders 'can produce as many mandates as they like, but until the academics are engaged with it …' no dice – but many academics have long since embraced the idea of open data. 'Anyone in the hard sciences will be sharing their data'. Many social scientists, too will be used to the idea: Jane gives the example of the UK Data Archive at the University of Essex, 'the UK's largest collection of digital research data in the social sciences and humanities'.
And the 'building blocks' as she calls them are readily to hand and not ruinously expensive. Services such as Arkivum (others are also available) are relatively cheap, within the context of research budgets and tick the relevant box.
With this in view it is not a difficult task to tell a researcher how they should construct a data management plan.
However, the infrastructure to fit all the various parts together that will make this work is not cheap: 'the skills required and the pieces of work that need to go together to create policy are so expensive and so difficult to get in place … It involves a changing infrastructure in universities, which is not an easy things to pull together'.
And though scientists may be doing a lot of sharing already a lot of that DIY sharing is being done in a 'slightly quick-and-dirty' fashion. And the mandates tend to be fairly explicit about sustainability.
With areas such as IT and the research office struggling to come to terms with what is for them a very new requirement; with many academics seeing it as 'just another thing that's been imposed on them; and with the library lacking 'teeth', it necessarily falls to senior managers in the institution to provide a lead. Ultimately, responsibility needs to sit at pro-vice-chancellor level.
Inertia creeps
Neither can it be assumed that all academics will fall easily into line. There is a lot of variation between subject areas on these matters, but the humanities in general are much less likely to be favourable towards the idea of sharing data.
There is also a generational issue. Leaders of institutions from a different era of science (pre-fourth-paradigm), who might have made significant discoveries that generated a lot of data, but were content to keep that data on a hard drive in their office, might be slower to see the need. Even in the best of institutions, policy change can happen extremely slowly.
Perhaps the best way to sum up the current view from the library on opening research data is with that William Gibson quote, already well on its way to becoming a cliché, unfortunately, but none the less true: 'the future is already here — it's just not very evenly distributed'.
Latest news and blog articles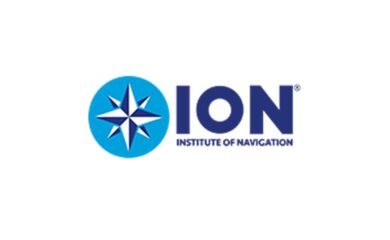 News
22.10.2021
The Institute of Navigation selects HighWire for Hosting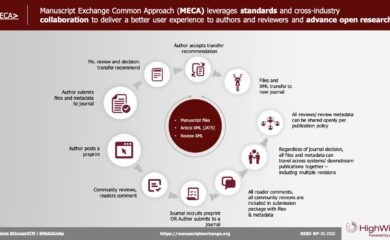 News
08.10.2021
What's next for MECA?