Insight
Why is integrated content important?
What is integrated content?
'Integrated content' is one of those terms that does the rounds in scholarly and professional publishing, while meaning vastly different things depending on the context. The term has stood variously for the combination of content types on a platform, such as journal articles and ebooks, or for the merging of in-house editorial and production procedures. Defined here as the intelligent integration of different kinds of content on the same platform, or even within the same content container, such as a webpage or monograph, integrated content is the future of digital publishing.
This is nothing new. Since the heady days of the first eBook, publishing pundits have predicted that content will become bitesize, with searches returning multiple snippets of content to answer queries exactly. We are not there yet, and given the difficulties of consuming granular pieces of information from a variety of sources and contexts without feeling seasick, it may take quite some time and a lot of effort on the part of publishers in imposing a compatible editorial "voice" across content types to reach this container-free nirvana.
Where we are is a pragmatic, user-centric approach to . Users demand powerful search and machine readable accessibility, intuitive content discoverability within the platform, meaningful linking to related content, smart tools such as annotation, the interoperability to support researcher workflows such as sharing, but above all, simplicity.
An integrated approach
Our approach to integrated content starts with our technical architecture. Built for flexibility in order to enable and facilitate multiple types of content and an optimized user experience, it supports customer-driven platform design within a software-as-service (SaaS) infrastructure.
In the scoping and planning phases, XML files are used for domain modelling. Essentially a process of understanding the shape and form of content, from a classic journal article through to an individual scene in a play, to explore how it interacts and how value can be added to the user experience. This is primarily to ensure that the content's complexity is fully understood, but also to maximize the content's potential.
Of course, the potential of a body of content in the age of text mining and API interoperability is massive, so it is the role of UX to understand what structure and features the end-users actually need and want. Once this is established a mental model of what users expect to find and where can be mapped against the domain model to identify the optimum structure, taking into account established conventions and accessibility standards. An interface can then be designed that either hides the complex structure, or makes the technology and underlying data transparent, depending on the user requirements.
Why is integrated content important?
The importance of this approach is that it builds a great user experience that delivers on the richness of a content body as a whole, as opposed to its component parts. In addition to search and discovery, this empowers a whole raft features that enhance the understanding and impact of the content, among them data visualization and linked multimedia or overlay content.
The vast majority of platforms are accessed by distinctly different user groups, or by users with varying levels of understanding of the subject matter. An integrated approach to content makes it possible to address multiple groups' needs with features such as adaptable content curation or faceted search. Further, the full diversity of a body of content can be realized, through interdisciplinary linking, or the cross-promotion of content that is of interest in more than one discipline.
As a use-case, integrated content is an ideal publishing platform model for societies, when supported by flexible identity and access management. Frequently with a membership body comprising of professionals, academics, commercial organisations and students, their content is necessarily diverse. Though their original purpose is in whole or part as a professional body, it is often the academic users who are more aware of their content and access it more frequently. The ability to cross-promote and enhance content through integration grows usage, protects membership subscriptions – and potentially drives further subscriptions by developing must-have content sets.
Integrated content case studies
The Royal Marsden Manual
Known by many in the healthcare sector as "The bible of nursing", The Royal Marsden Manual is a reference work used by students and practitioners throughout the UK for study and reaccreditation. The online edition of the 9th Edition of the Royal Marsden Manual Online was built by Semantico in partnership with publishers, Wiley. Shortlisted for a prestigious 2016 Association of Publishers Digital Publishing Award in the Best Use of Mobile category, integrated content was central to the success of the work.
Though there had been a previous online edition of the work, the interface was cluttered and did not facilitate simple discovery and intuitive use. A simple and easy to use interface was essential for the work's users, which includes clinical and support staff with varying levels of IT literacy. Further, a key purpose of the online edition was to allow users to upload new procedure documents. The process for process updates had been complex and as a result, the feature little utilized in the previous edition.
Collaboration between the publishers and our UX and technical teams resulted in a simplified interface designed around progressive information disclosure. This supported point of care use on mobile by integrating the disparate content types, including guidelines, best practise, procedural notes, location-specific and other custom procedural notes and user-updates in a drill-down hierarchical list for intuitive discovery. On the page, user-generated content was integrated through a simplified interface for procedure information, with clear user signposting and a direct-entry custom content upload facility that eliminated the requirement for documents to be uploaded in order to make updates.
Drama Online
Built by Semantico in collaboration with publishers Bloomsbury, Drama Online is a digital library of playtexts, filmed live performances, audio plays, theory and practice. Designed for students, it features a combination of original playtext with films and performances, workshop videos and resources, and academic and practical written content. In addition, the resource allows bookmarking for fast access to key content and personalized annotation to aid study.
The simplicity of the interface hinges around its summary pages, for playtexts, playwrights & practitioners, genres, periods, context & criticism and theatre craft, where content is sub-categorized by format and type within. Widely acclaimed, the platform has won and been shortlisted for a number of awards, including the ALPSP 2013 Publishing Innovation Awards, who awarded it Highly Commended and described the work as "A tool which clearly enhances the study and performance of drama."
When is integrated content not important?
There is an argument that for homogenous bodies of content, such as stand-alone journals or eBooks content, integrated content is not important. This is not the case as within each of these types of content are embedded media which will benefit from the integrated approach; graphs, charts, figures, tables and bibliographies all deserve special indexing and presentation to maximise their utility and usefulness. Every body of content is different, whether those differences are its strength in a particular subject matter, its interdisciplinary potential, or its appeal to particular user groups. By understanding that content and optimizing its potential with a flexible platform architecture, both the user experience – and ultimately, its commercial value – can be maximized.
Latest news and blog articles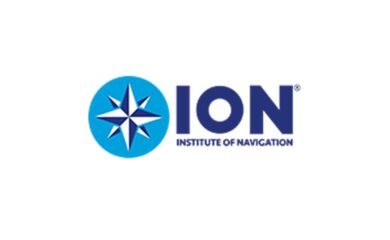 News
22.10.2021
The Institute of Navigation selects HighWire for Hosting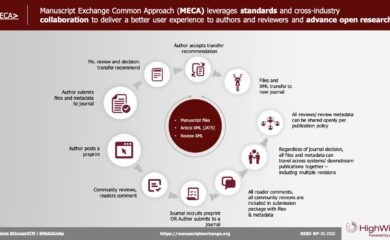 News
08.10.2021
What's next for MECA?