Insight
When we work together in publishing, great things happen
The STM Association's Frankfurt Conference 2015 raised many interesting questions around the theme of collaboration in publishing, with a strong message that when we work together, great things happen.
For clarity, I'm not talking about the commercial initiatives like Kudos – as good as they are, they are not examples of the industry working together. And while there is overlap, I'm not addressing the library initiatives like ALI or SHARE. No, I'm talking about what it is that publishers can achieve when they work together.
Research4Life (http://www.research4life.org/) is an excellent – and longstanding – example of the publishing industry collaborating for a good cause, with four programs delivering free or ultra low-cost access to scholarly content to researchers in the developing world. Between them, HINARI (health), AGORA (agriculture), OARE (the environment) and ARDI (innovation), cover a wealth of fascinating and valuable content from journals, books and databases. The fascinating thing about Research4Life is that, after fifteen years, relatively few people in the publishing industry seem to be aware of the initiative.
In contrast, relative newcomers on the scene, ORCID (www.orcid.org) and CHORUS (www.chorusaccess.org), are very widely known and frequently discussed. As we all know, ORCID aims to connect individual researchers to their research output, while CHORUS has been developed in response to the ever-expanding mandates for public access to taxpayer-funded content. In a way, CHORUS is a younger brother of the Research4Life initiative, aimed squarely at delivering access. There are differences, of course, but doesn't it make you wonder what will happen to projects like Research4Life as Open Access becomes more prevalent? Will they start ingesting and delivering OA content as part of the package?
So what other collaborations are out there, and how do they fit into the picture?
Well, there are the various publishing associations and societies – STM, SSP, and ALPSP are fantastic resources for collaboration in the form of training, seminars, and information sharing. Then there are the projects, like CRediT (http://casrai.org/CRediT), which is trying to establish a usable ontology for contributorship and authorship; COUNTER, which as we all know is a collaborative attempt to define a shared standard for usage metrics; and JATS and BITS, collaboratively defined standards for content markup.
A really new collaboration is the Think. Check. Submit campaign (http://thinkchecksubmit.org/), which has arisen from the proliferation of 'predatory' journals and publishers. Having worked for BioMed Central for a number of years, I was really interested when my old colleague Tom Mowlam introduced Think. Check. Submit at the ALPSP conference, and then to hear the more detailed explanation at STM Frankfurt.
Predatory journals are an interesting phenomenon, and one which as an industry we have not been able to address effectively. An education campaign for researchers may well be our best shot at reducing the number of articles submitted to predatory journals, and thus reducing the incentive to launch such journals – but like Research4Life, Think. Check. Submit will only succeed if we all work together to get the message out. So here's a plug for the campaign: please get behind it, publicize it on your author communications, talk about it with your editorial boards… and just generally get people Thinking. Checking. Submitting.
Latest news and blog articles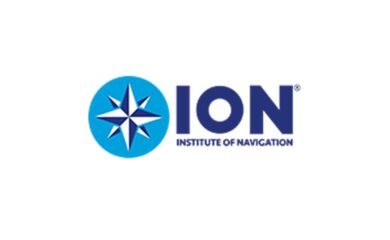 News
22.10.2021
The Institute of Navigation selects HighWire for Hosting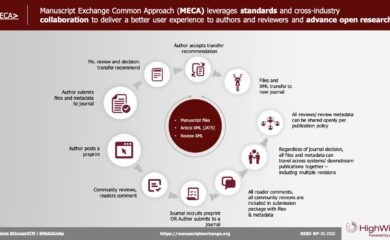 News
08.10.2021
What's next for MECA?