Insight
What is the future for the academic book?
The scholarly monograph would have a future in scholarly communication, even were the print book itself to become no more than decoration. But the absolute primacy that the monograph has enjoyed within HSSE seems unlikely to endure in exactly the same way.
In the future it may appear alongside videos (and other 'computational objects') in search results.
Meanwhile some question the role that the monograph plays in the 'political economy of research assessment' – a system that unfairly privileges the needs of writers over those of readers, in this view. And open access publishing does not solve the problem: if anything, it shows the issues in a starker light …
These are some of the insights that came out of a seminar held by the University of Sussex Library recently on the future of the academic book, one of a nationwide series of events being held for Academic Book Week 2015. Here are some more.
An endangered, ideal object?
Caroline Bassett, Professor of Media and Communications and Director of the Sussex Humanities Lab, University of Sussex
Caroline Bassett questioned the notion of the academic book as an 'endangered ideal object', and something that was once stable that is now under threat. Portraying the scholarly monograph as 'an ultimate scholarly achievement' (see this paper by Sari Kivistö and Sami Pihlström of the Helsinki Collegium for Advanced Studies) is, for her, too pessimistic. 'Where do you go from here but downhill?'
In this view the monograph becomes a compressed symbol for what scholarship is, and should be, at a time when the Humanities appear to be pressured by a variety of forces including neo-liberalism and the fragmentation of attention – a symbol for the defence of the scholarly Investment in writing; 'armour for our phantoms'.
While expressing sympathy for the Helsinki position, she feels that it:
Confounds neoliberalism with computational culture
Makes the assumption that because digital tech is marketised, it must always serve the market
Misreads the possibilities of digital concentration existing alongside fast communications
In her view there is nothing intrinsic to digital that means everything about the monograph is in danger or can't be continued in changed forms, and the changing of those forms does not necessarily mean that acts of sustained thinking and writing are no longer possible.
In reality, the monograph has already changed. With so much of the process of book production now digital, the monograph is already digital and skeuomorphic.
'Skeuomorph', I know, is a word that will have some people rushing for their dictionaries – and others for the exit – although regular readers of this blog will be well acquainted with the term through posting such as , as one of 'only two truly significant pieces of "new brand creation"' in the academic book world over the last quarter century.
The book in digital form is changing. We are seeing Interactive textbooks and new book formats. And while affirming that the academic book is a constant and integral part of the changing educational environment, Kiren Shoman described how Sage is pioneering the use of other media types alongside the book on its online platforms, particularly video.
This development comes in response to a changing Higher Education (HE) environment (not the least among these influences the REF, and the incoming TEF) and the changing behaviour and expectations of students.
How students rate the institution they attend is of increasing importance – and they are asking for material differently. There is no doubt that a generational shift is underway with regards to how content is accessed – to put it simply, 'kids want stuff on their mobile'.
They have grown up in an 'always on', connected environment, and one in which online video, often accessed through social media, plays an increasingly important role. Reportedly, 500 years-worth of Youtube video is watched every day on FaceBook.
Sage talked to librarians as well as students in helping to decide how they were going to approach using video and in May this year launched SAGE Video with three collections of streaming video content; Education, Communication and Media Studies, and Counseling and Psychotherapy.
Video has strengths that complement those of the academic book. It is good for personal stories, gives variety and different contextual features. Within the medium of video is a diversity of content types that can fit different learning preferences (see slide below).
The Sage experiment will be an interesting one to watch. Is this the shape of things to come? We are definitely seeing a move towards integrated platforms that mix book and journals. In the future it will perhaps be come usual for searches on publisher platforms to return not only texts but also videos and other innovative forms of publishing output.
How to tell an academic in a bookshop
Martin Eve, Senior Lecturer, Birkbeck, University of London and Director of the Open Library of the Humanities
Martin Eve brought us back to a consideration of the place of the academic book in the world – and more particularly the part that it plays in what he called 'the political economy of research assessment'. In this world, writers write for two reasons: to be read, and in order to be assessed, and the two are seen to be in conflict.
The furtherance of academic careers depends on being published – many academic posts make it a condition of employment that the employee should publish. And the act of publishing feeds into the REF assessment. Academic careers thus have a gatekeeper – the publisher – with commercial interests (usually) uppermost in mind. As Martin Eve puts it in his abstract: 'Academic book publishing is probably the point at which researchers are most exposed to the economic logic of scholarly communications.
So what about readers?
Some of the valuable functions of publication are dissemination, quality control, validation, and also space/time compression. Preservation of the scholarly record is of prime importance – and not just preservation of actual works, but in some cases citations of sources that have been lost. But preservation – being in 'the forever business' is often in tension with quality control.
Quality control is often conflated with filtering in this debate: the idea that there is just too much information out there and publishers perform a valuable function simply by filtering out the dross and throwing a spotlight on what is of true value. However Martin Eve questions the underlying assumption here: Diderot wrote about information overload (though not using those exact words) in 1755. Filtering raises the question of 'what was great that we never saw' – and the history of science shows we are very bad at predicting the future of what will be useful. 'Why not let everything through and decide afterwards?'
At the same time one further, easily overlooked benefit of a well-functioning dissemination system is reading avoidance. Martin Eve demonstrated what he meant by this through asking a question that sounded like the opening to a joke: 'how can you tell an academic in a bookshop?'
The answer is, that they go straight to the back of any volume they pick up – to the bibliography. The questions in their minds are, am I cited, are my friends cited? And so on. Having been satisfied on that front, they might then read the introduction!
We are all time poor, and academics especially have huge pressures on their reading time. With any type of content object, we need signals that can tell us whether this particular one is worth our time. We want the system to save us reading time.
It is easy to see from the above that the interests of readers are not perfectly aligned with those of writers in the scholarly system.
Researchers are within a 'symbolic economy' that has many contradictions. Notionally, employment frees researchers from the market in order that they can pursue knowledge that is vital – but then restricted access to publication bumps them up against the market again, in the form of a market logic that depends on 'scarcity factor'. However, in the case of academic publishing, it is a market that functions imperfectly.
'We don't listen to readers,' says Eve, and this is shown by the serials crisis. Domination of the market by large publishers, the increase in volume of work published, and an inbuilt tendency towards 'micro-monopolies' that is only aided by discipline specialization, are factors that contribute to something which ought to work like a market – but doesn't.
One aspect of this situation is the lack of price sensitivity: researchers might complain about book prices as readers (and purchasers), but price is rarely factored into their decisions about with whom to publish. Libraries, who have to pick up the bill for 'hyper-inflationary price increases', have limited or no ability to choose a lower cost alternative when their stakeholders demand specific resources for which no competitive supply source exists.
The supply side, too, is non-typical in commercial terms, being composed (roughly speaking) of two very different groups; mission-driven publishers such as university presses, normally not-for-profits, and 'mega profit-driven publishers' such as Elsevier.
This 'circular economy' is the legacy of print culture (a skeuomorph of a different kind, perhaps?). Although the underlying economics of digital production are very different from print, with every copy of a work beyond the first having low or non-existent incremental costs attached, we retain a model that in large part was predicated on the economics of 'dead tree' publishing. 'As we move into a digital and potentially open environment, these structural political economic aspects are only set to become more prominent in their exclusionary functions.'
Open Access does not offer an easy answer to these issues, however – and certainly not in the Humanities, where the book has a far more important role than in STM. The academic book poses particular challenges that journals don't have. 'OA doesn't work in monographs'. The money is there, but there is a distribution problem: book charges are a lot higher, and books are not purchased through subscriptions, unlike journals.
In addition, the contention over APCs, Eve feels, reveals a writer-centric culture, which doesn't seem to mind that there is reader inequality.
While experiments such as Open Library of the Humanities (OLH), of which Martin Eve is a director, point the way to potentially more workable models of OA for academic books, and one that takes the needs of readers more into account, these are at an early stage of development.
Eve also mentioned a number of other possible models, including Green OA for books (which he said doesn't damage sales), and freemium.
Latest news and blog articles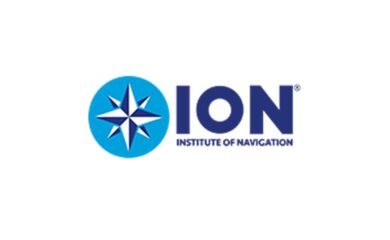 News
22.10.2021
The Institute of Navigation selects HighWire for Hosting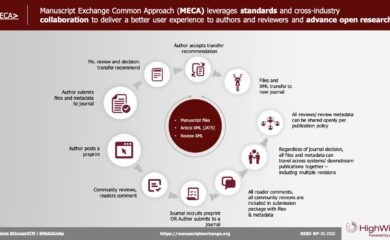 News
08.10.2021
What's next for MECA?