Insight
Using Impact Vizor to shape a new journal
I've written about Impact Vizor before , and some of the opportunities it helps you identify for your journal program. As with the full suite of Vizors, Impact Vizor has been designed around the idea that a better view of your data can help you make better decisions, but today I'd like to delve a little deeper into how you might go about using these in a specific business context.
In this case, we'll examine how they might be of use when launching a new open access journal. As a starting point, you might use the Rejected-Article Tracker (the "RAT") within Impact Vizor to look at where articles are published after one or more journals in your portfolio rejects them. The RAT presents data as a tree chart as shown below, with each journal that has published one of your rejected articles represented by a rectangle. The larger the square, the more they've published, and the deeper red they are, the more citations they've attracted.
This gives you an at-a-glance view as to the publishing landscape in a particular area. The chart above shows that the 8 journals (rectangles) in the two left columns account for about 30% of articles, giving you a clear idea where the articles in this particular field are being published. Investigating these journals' aims and scope will highlight commonalities, and this big picture view could lead to – for example – identifying an interdisciplinary scope for a new publication if you see that the top publications / citations are in a field that is close to your main journals, but not covered by their scope, e.g. articles rejected from your cancer journal published in a chemistry journal.
As those authors are submitting to your journal, they clearly think it's where their main audience is. If you discover those articles are subsequently performing well, it makes a strong case for a new publication in that area with the strength of your brand behind it.
As part of establishing a new journal, you may also want to focus your editorial efforts on securing articles from a shortlist of authors whose work is appropriate to the journal's scope, and who have seen particular success within your journal portfolio. Impact Vizor provides a number of visualizations – including the Hot-Article Tracker (HAT) – to help you identify these authors and prioritize your editorial communications.
As part of launching the journal, you might establish a manuscript transferal policy to ensure your new title is the top destination for those articles that would previously have been published elsewhere. Comparing results from before & after launch using the Rejected-Article Tracker can show how successful you've been in retaining the best manuscripts for your portfolio – if the transfer program is working, you should see a shift in the number of articles published in your own journals.
One a new journal is launched, monitoring its health is critical, yet there are very few good signals out there to assess how a journal is performing within its first few years. Early citations and saves by researchers to Mendeley can help you assess how the articles featured in your new title are performing, and Impact Vizor can help you monitor those – and similarly, if you're operating a hybrid OA program, Impact Vizor can help you compare OA-article to non-OA-article metrics and see which aspects of your journal are performing more strongly and test common perceptions such as (the debated) open access citation advantages against your own real-world data.  (The usage advantage of OA articles does not seem to be debatable.)
Making it easier to analyze the implications of big decisions like implementing a transfer policy for a publishing program can provide publishers and editors with more confidence in their instincts, help evaluate the health of their journal portfolios, and make course corrections as the landscape changes. Impact Vizor's "early adopter" group have been excited by the new insights and the ability to interrogate the data in different ways that Impact Vizor provides – they can stay in touch more closely with what readers and authors want, and take a more proactive stance as trends are identified rather than having to wait months or years for data before making a decision.
We recently presented a webinar with Keith Gigliello of the American Society of Hematology – part of our Impact Vizor "early adopter" group – that further explores the strategic insights that Impact Vizor offers. You can review the recording here (a quick name/email registration is required to start the viewer – and if you'd like to know more, get in touch or meet us at a forthcoming event  to find out more about the insights Impact Vizor can offer you.
Latest news and blog articles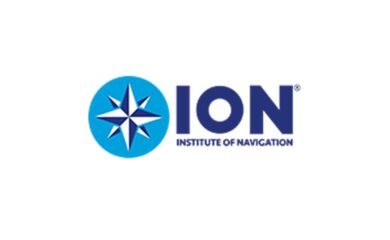 News
22.10.2021
The Institute of Navigation selects HighWire for Hosting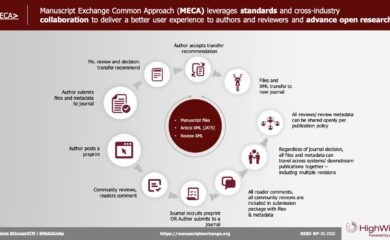 News
08.10.2021
What's next for MECA?