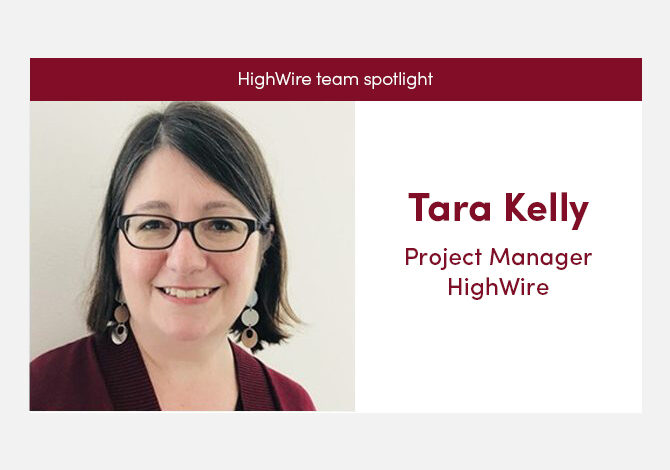 Insight
HighWire team spotlight with our Project Manager, Tara Kelly
For this month's spotlight we spoke to Tara, one of our home-based colleagues working in our Professional Services team.
With a career background spanning AAAS, APHA and her own consultancy, Tara has a personal understanding of what matters to publishers. Here she explains how she worked closely with HighWire during her years at Science with AAAS and why that convinced her HighWire would be a great company to work for.
Q: Where are you located and how long have you been part of the HighWire team?  
I work remotely from my home office in Washington, DC. I have been part of the HighWire team for a little over a year.
Q: Tell us about your role and what do you do?
I am a Project Manager in the Professional Services team. I am responsible for project planning, quality control, resource management, scheduling, customer relationship management, and internal and external communications.
I work closely with the Sales, Engineering, Account Management, and Support teams to translate business requirements into technical specifications. I guide customers through the full cycle of site development, content preparation, and ultimately the site or feature launch. I also manage project financials, benchmarks, and documentation.
Q: Tell us a little bit about your educational and professional background
I have a BA in Philosophy, Women's Studies, and English Literature from Fordham University. I also completed some graduate credits in Philosophy as an undergrad but decided to take a break from academia for a while.
Soon after graduating I found a job as a Production Coordinator for a small non-profit book publisher in New York. When they moved their main offices to DC, I decided to make the move too. About a year later, I took a job as Production Associate at The American Association for the Advancement of Science (AAAS), publisher of Science.  I left AAAS to work at the American Public Health Association as the Production and Graphic Design Manager.  I moved from there to owning my own small consulting business and then ended up back at AAAS as a Project Manager in the Digital Media Web Technologies group. I've worked in scholarly and academic publishing for most of my career and it is truly an honor to help disseminate important scientific information. I think of it as a service to the greater good of humankind.
Q: What attracted you to join HighWire?
I worked closely with HighWire during my years at Science. I always admired the people from HighWire with whom I had the pleasure to work. They were some of the most interesting, dynamic, and dedicated people I had ever met. Plus, I knew that working for HighWire would broaden my technical knowledge base and offer new intellectual challenges. I am always eager to learn new things and joining HighWire offers abundant opportunities.
Q: What's the most challenging part of your job?
Finding enough time to do everything that I would like to do workwise. There is always more that could be done, but I also need to be mindful of a good work/life balance. My manager and co-workers encourage me to unplug and take time for myself and my family which is wonderful. I just have to learn to heed their advice more often.
Q: What's the most rewarding aspect of your job?
Getting a project successfully delivered to the client or seeing something that I have been involved with in the news. I think it is a tossup.
Q: Tell us something people might not know about HighWire
We love corny jokes. Got one?
Q: Sum up your HighWire career to date in one word!
Exciting
If you've enjoyed hearing from Tara, check out our further team spotlights:
Whether you're passionate about publishing or technology, we are always looking to talk to bright, energetic people who want to make a difference. Find out more about HighWire careers here: https://www.highwirepress.com/about-us/careers/
Latest news and blog articles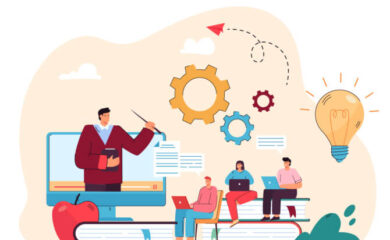 News
28.12.2021
Read, Watch, and Listen: The Best Content of 2021 recommended by the HighWire Press Leadership Team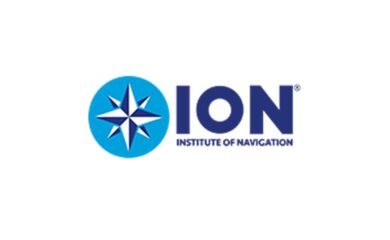 News
22.10.2021
The Institute of Navigation selects HighWire for Hosting