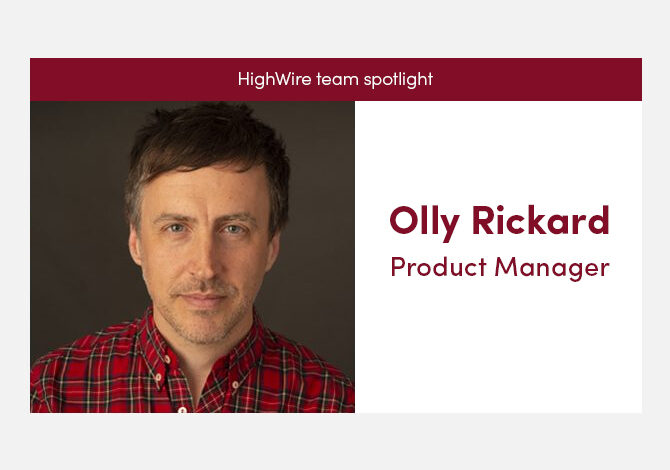 Insight
HighWire team spotlight with our Product Manager, Olly Rickard
This month we hear from our Brighton-based Product Manager, Olly who has been part of our team for three years.
He shares how an Artificial Intelligence project shaped his early career, and what he learnt when he recently participated at the HighWire Publishers' Meeting in Washington, D.C.
Q: What's your role at HighWire?
I originally joined as a Business Analyst, and progressed into my current role at the beginning of the year. I'm one of the Product Managers responsible for HighWire Hosting and our intelligent platform.
Not only do we host their sites, we're content management specialists for scholarly publishers. This means we have to be mindful of all the complexities and requirements associated with scholarly publishing.
Q: Tell us a little bit about your educational and professional background
I studied Psychology at university but got drawn into tech when I spent my final year working on an Artificial Intelligence project. The project involved training a neural network to be bilingual. The training data was comprised of English and Spanish sentences and after learning the patterns, the neural network was able to correctly predict which words could come next in an English or Spanish sentence. It never got the two confused.
From here I got a job at Logica, a large multinational IT company where I learnt a mixture of coding and project management skills. After a while I decided I wanted to work in a domain I cared more about so I moved to System Simulation, a company of about 20 people operating out of Covent Garden, delivering software into the cultural heritage sector. My customers here were folk like the V&A and the British Museum. Over my 13 years here I gravitated towards spending most of my time on the interface between the technology and the customers in Business Analyst and Product Owner type roles and ended up being one of the directors of the company. When I moved to Brighton 5 years ago, I knew I wanted a new challenge in the local area…
Q: What attracted you to join HighWire?
I love the idea of building software which helps awesome folk like scientists, engineers, doctors, nurses, academics, etc do their job to make the world a better place.
I also love working with great people and HighWire operates in a sweet spot where both HighWire staff and customers are great people.
Q: What's the most challenging part of your job?
I'm very happy in this job, so no big challenges. As we're distributed all over the world, it's a shame I don't get to meet up with everyone more often but we do have a great set of tools in place to collaborate effectively with colleagues and customers wherever they are.
Q: What's the most rewarding aspect of your job?
Delivering sites which make our customers happy. Especially when I can see that work I've done in the definition of the site has translated into happy users and hence happy customers.
Q: You recently presented at our Washington D.C. Publishers' Meeting – what did you think of the event and what conversations did you have with publishers?
It was great to hear about what issues publishers are currently worrying about so we can consider how we can best support them in the years to come. New business models which take account of Open Access and Plan S continue to be a major concern. I really enjoyed talking with some of our partners (e.g. Semantic Scholar, Digital Science, Code Ocean) about their offerings and how we can work together with them to give publishers real innovation without huge price tags.
Whether you're passionate about publishing or technology, we are constantly looking for bright, energetic people who want to make a difference. Find out more about HighWire careers here: https://www.highwirepress.com/about-us/careers/
Read more team spotlights:
Latest news and blog articles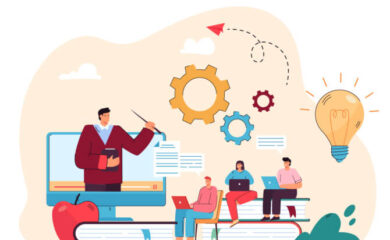 News
28.12.2021
Read, Watch, and Listen: The Best Content of 2021 recommended by the HighWire Press Leadership Team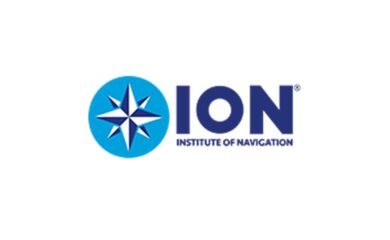 News
22.10.2021
The Institute of Navigation selects HighWire for Hosting