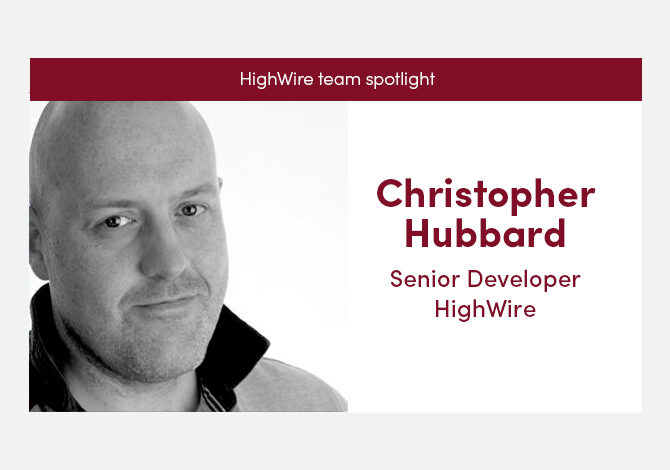 Insight
HighWire team spotlight with our Senior Developer, Christopher Hubbard
Our monthly special feature gives one of our talented team members the opportunity to share a little bit about their career and the role they play to support HighWire's customers.
This month we spoke to Christopher who joined in June 2016 and is based in our Belfast office. Find out what his role entails and why he'd definitely recommend a career in the world of scholarly publishing to other developers.
Q: Hi Christopher – tell us a little bit about your educational and professional background
I have a Bachelors of Science from Sunderland University in 2005 which, although the course subject matter was quite broad, I feel this has helped greatly in my subsequent career.
Throughout my career, I have worked with a wide range of languages and platforms – starting out on Microsoft's Classic ASP, then on to ASP.net, before moving to LAMP-based technologies, and a little Java/Perl/Python.
I firmly believe empowering others (rather than withholding knowledge to safeguard one's own position) is the only way to strengthen a team and make it more productive, as well as an incentive for self-improvement.
Q: What's your job title and what do you do?
I am the Senior Support Developer in Belfast. I was originally assigned as support lead for Access Control, HighWire's Identity Management system, and its ancillary services.
Due to the way in which HighWire's platform is distributed – adhering to the development principles of SoC (Separation Of Concerns) and SaaS (Software As A Service), with Access Control being such a keystone element – I gained a greater understanding of the platform, and soon began to support a wider range of HW services.
On a day-to-day basis, my role is quite varied. Most days I triage the Access Control support tickets and delegate to other members of the team – supplying mentorship and guidance wherever needed – and sometimes I am called upon to perform deep-dive debugging and analysis for edge-case bugs and problems.
Q: What's the most challenging part of your job?
A lot of HighWire's legacy code is proprietary. This is because a lot of the technology was ahead of its time, with the team having to create technologies from the ground up, as no others were available on the market (for example the Dynamic Template Language, which still holds up extremely well against modern templating languages such as mustache or Lasso).
As such, you can't just consult Google or Stack Overflow when you hit an edge-case – a luxury you would be afforded if you were debugging a readily-available third-party platform. However, the Platform teams are always on-hand to field questions and point us in the right direction.
Q: What's the most rewarding aspect of your job?
When I consider the work that is published by our customers, and the part we play in facilitating that, it is most rewarding.
Q: Would you recommend the world of scholarly publishing to other developers?
Yes, definitely. The beauty of HighWire is that it offers solutions at every step of the publishing life-cycle, and each solution comes with its own set of unique challenges. Every digital company constantly needs to address day-to-day challenges (e.g. external security threats), challenges introduced by the customer (i.e. "we need the system to do this"), as well as the challenge of keeping a platform up-to-date and efficient using all available resources – both in-house and external. When you consider that these challenges present themselves at each stage of the publishing life-cycle, there's plenty to do and ample opportunity for a developer to thrive.
Q: Sum up your HighWire career to date in one word!
WEEEEEEEEEEEEEEEEEEEEEEEEEEE!
If you've enjoyed Christopher's insights, check out these further team spotlights:
Whether you're passionate about publishing or technology, we're always looking to talk to bright, energetic people who want to make a difference. Find out more about HighWire careers here: https://www.highwirepress.com/about-us/careers/
Latest news and blog articles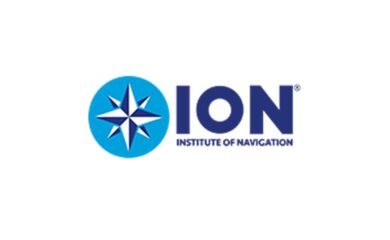 News
22.10.2021
The Institute of Navigation selects HighWire for Hosting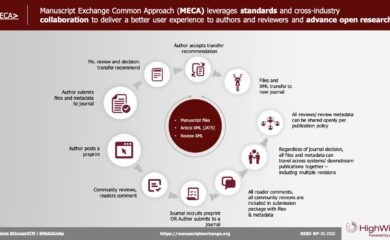 News
08.10.2021
What's next for MECA?