Insight
SSP's Libraries Focus Group
Two library events this summer – plus librarian interviews – have provided an updated perspective on what's happening at the intersection of library, technology, research and publishing. There are a lot of moving parts in the research ecosystem, and librarians are acting as consultants on changing research tools and services. In this role libraries are closer than ever to the researchers and their research process themselves – those creating new knowledge. This of course is "upstream" from their role providing access, dissemination, preservation and gateway services to the readers of primary and secondary materials. Being involved with both the producers and the consumers of knowledge creates a cycle that is familiar to publishers, so it is natural that libraries will begin to have some of the same roles that publishers do.
Some had predicted that the libraries would become the academic equivalent of the university procurement office: negotiating deals for content delivered through campus-wide licenses. While that is part of the role of the library, it doesn't circumscribe the domain much – though this role got emphasized with all the discussion of "the serials crisis". The activity of the library "upstream" from content delivery is leading HighWire to re-form its Library Advisory Council this fall.
SSP's librarian focus group session was recently held in Chicago. Four senior librarians participated – Maria Bonn, Michael Levine-Clark, Rick Burke, and Joy Kirchner (detail on their roles is at the end of this post) — with good Q&A with the audience; the session was well moderated by Sara Rouhi.
Rather than try to sum up the one-day event to one or two themes, I'll let the librarians speak for themselves about key topics. Each of the reported items below is my paraphrase of a statement of one of the four librarians who were members of the panel.
Q: Where do libraries fit into scholarly communications today?
Libraries are now becoming more involved in research activities, not just handling the end product of research.
Scholars are now 'considering their communication options', not just publishing manuscripts. This gets into online data sets, annotation, audio, deep hyperlinking, etc. The library is involved in educating about and providing these services.
Researchers 'typically know how to get grants and where to publish in their field; they don't know what is going on at the margins' of scholarly communication. I.e., changing tools and resources.
There was significant discussion about a small but much increasing number of requests for text & data mining. Several of the panelists reported this. This was an eye-opener for me: I participate in CrossRef's Text & Data Mining work group, and while much progress has been made on the technology, we were hearing little broad interest from researchers. But perhaps this is about to change!
The time-scale/cycle to investigate, learn and use a technology (like Text & Data Mining) has to be a quick one for use in student or teacher projects, because of the short semester or quarter period.
Data – and data curation as a library specialty – was discussed following on the Text & Data Mining topic. 'Data is a new kind of scholarship – data is a kind of content.' I think we are seeing this in digital humanities work, with the challenge that each case seems unique leading to technical challenges in publishing and preservation.
Q: How are libraries helping with assessment?
Traditional measures of library activity – 'gate count', 'reference transactions', 'journal usage' and 'cost per use' – don't have much meaning at all for assessment. They don't link well to outcome measures – student graduation, retention, etc. Perhaps because of privacy concerns, libraries don't link specific use with outcomes (e.g., are students who use journals more likely to graduate on time?).
Use of some discovery services is going down. This may be appropriate. E.g., as more current content is available, perhaps use of archives should decline.
The library is being asked to assist faculty in finding metrics to help with their dossiers.
Q: Is COUNTER – now over a decade old – still 'fit for purpose'?
With so many ebooks online now, 'COUNTER book usage reporting is lacking' in information that would give you a sense of the use of works.
Q: Do libraries add subscriptions to journals?
Best to quote this directly: "We don't proactively subscribe to new journals; it has to be a request from a faculty member; the request has to come from the person directly. The reality is that we have to cancel something to start something new. New journals are harder than journals that are established."
Q: How do libraries work as campus educators?
There was a broad spectrum of areas in which individual libraries had undertaken campus community education: how to pitch a book proposal; how to be an editor; how to use citation and alt metrics; how to use the institutional repository.
There was a good discussion of the necessity of partnering inside the institution to understand and afford some new tools. SciVal, ORCID, Altmetrics were examples. There wasn't an obvious "home" (to pay) for some of these tools. If the library wants a role it has to invest; but there is disagreement on this with some saying that the library shouldn't take something on if it can't afford it.
Q: What about discovery of OA content?
Library tasks – such as cataloging and preservation — that are triggered by or linked to purchase decisions don't treat OA content. And publishers might be cautious in including their OA content in materials (such as MaRC records or KBART lists) that they send to libraries, since libraries might mistakenly think they had paid for them. So library-driven discovery services might be including all the content the library has paid for, but not all it has access to.
Panelists:
Maria Bonn, Senior Lecturer, Graduate School of Library and Information Science, University of Illinois
Michael Levine-Clark, Associate Dean for Scholarly Communication and Collections Services at the University of Denver Libraries
Rick Burke, Executive Director, SCELC
Joy Kirchner, University Librarian, York University
The panel was moderated by Sara Rouhi, Product Sales Manager, Altmetric LLP and member of the SSP Education Committee
Latest news and blog articles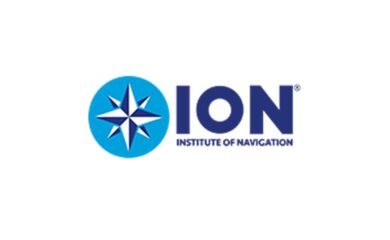 News
22.10.2021
The Institute of Navigation selects HighWire for Hosting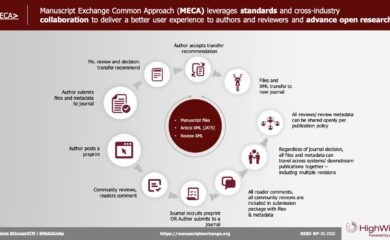 News
08.10.2021
What's next for MECA?