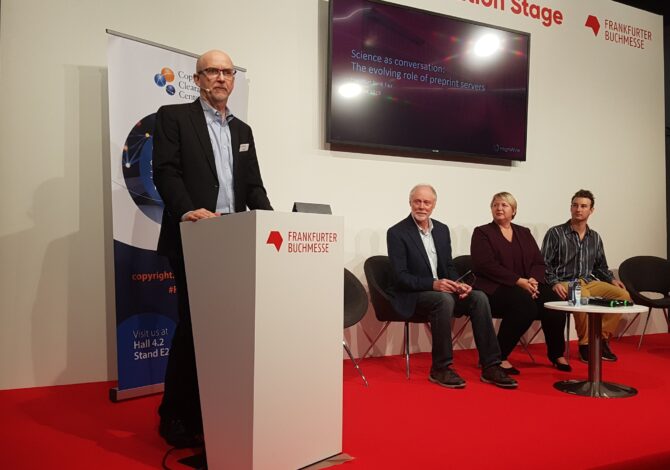 Insight
Science as Conversation: The evolving role of preprint servers
This article is adapted from the remarks by Dr. John Inglis during the panel 'Science as Conversation: The evolving role of preprint servers' at Frankfurt Book Fair 2019.
I am a faculty member at Cold Spring Harbor Laboratory, New York, which has a 130-year history of advancing research in biomedical science and enabling communication among scientists in a variety of ways. One of the more recent ways is the preprint server for life sciences, bioRxiv, which will be six years' old next month and continues to grow in both submissions and usage.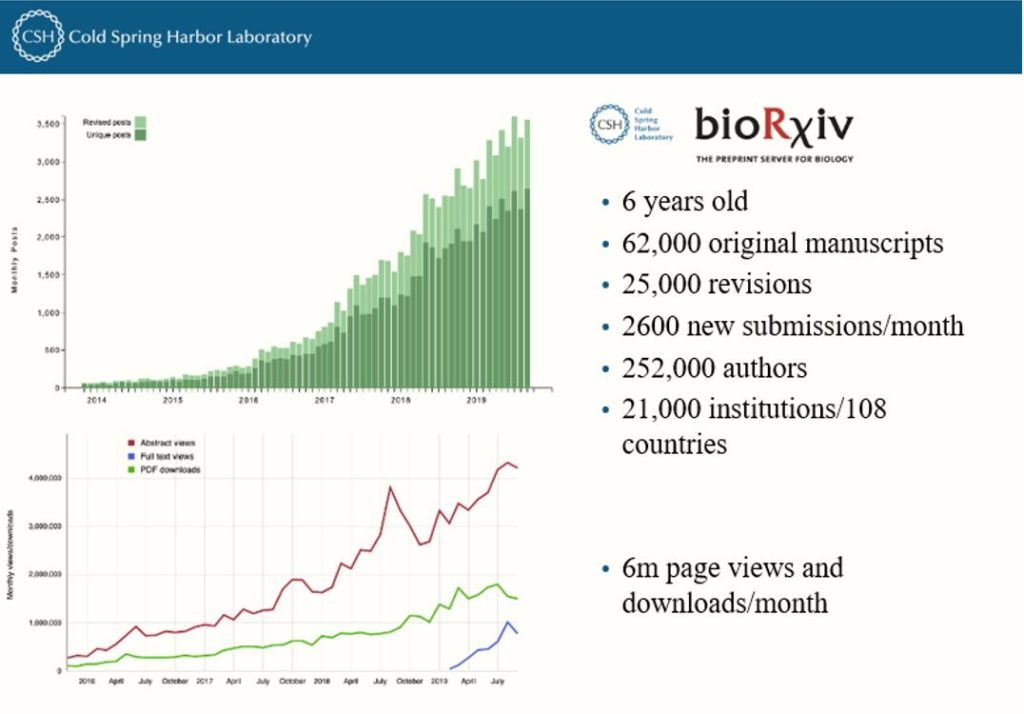 Two years into the life of bioRxiv, articles by prominent physicians in The New York Times and The Lancet argued for the benefits of a preprint server for medicine and health sciences. In response, as a pilot, two medically relevant subject areas – epidemiology and clinical trials – were added to bioRxiv. The lessons learned from the pilot fueled further exploration of the concept through discussion between bioRxiv and medical specialists, publishers, and journal editors. These conversations revealed significant anxieties about the consequences of distributing non-peer-reviewed, medically relevant content. Editors were worried that wrong information or inappropriate conclusions uncorrected by peer review – particularly when amplified by the mass media – would confuse the medical profession and the public and might pose health risks. There were also concerns about commercially motivated manipulation and the undermining of pillars of medical communication such as peer-reviewed journals, conferences, and community resources like Clinicaltrials.gov. And in addition, authors were worried about obstacles to getting preprinted manuscripts published in journals of their choice.
Nevertheless, there was enthusiasm in many circles for a standalone health science preprint server, particularly from the Yale Open Access Data Project and BMJ, the global knowledge health information provider that had briefly hosted a preprint server in the 1990's. And policies and procedures were identified that if implemented would mitigate the perceived risks. As a consequence, medRxiv was launched three months ago as a partnership between Cold Spring Harbor Laboratory, Yale University, and BMJ with a management team consisting of Harlan Krumholz and Joe Ross from Yale, Theo Bloom and Claire Rawlinson from BMJ, and John Inglis and Richard Sever from Cold Spring Harbor.
medRxiv offers the potential benefits of all preprint servers – the acceleration of research through free, early sharing of results and community feedback to authors on manuscript improvement. It also enables distribution of less publishable outputs of clinical research, like protocols, quality innovations, and inconclusive or null trial data.
To increase readers' confidence in the content of medRxiv, authors who submit papers are required to make declarations about competing interests, ethics approval, participant consent, clinical trial registration, and data availability. All manuscripts are subject to a two-stage screening process that includes a first, in-house check that the submission requirements are met, the article type is acceptable (no case reports or reviews), and there is no inappropriate content such as images of human subjects or identifiers of small human populations. In the second stage, principal investigators or their clinical equivalents assess each paper, but do not peer review it, to provide assurance that the content is research and appropriate for a professional community. They also ask if the paper contains claims or recommendations that if wrong could have negative consequences for health-related behavior. Particular concerns focus on vaccine safety, carcinogenicity of common substances, and non-standard use of medication. If there is disquiet of this kind, the management team may conclude that a paper is better disseminated after peer review than before.
The medRxiv site and each manuscript on it contain prominent warnings that the work described has not been peer reviewed and should not be used to guide clinical practice or health-related behavior. Journalists are urged to be responsible in reporting on preprints, emphasizing the absence of peer review.
To address authors' concerns about the fate of their preprinted manuscripts, the medRxiv founders are engaged in conversations with editors and publishers to ensure they have a full understanding of how the project is run. Several journals have already changed their policies and will now consider submitted preprints. Others have gone further, enabling authors of medRxiv preprints to submit those papers directly for review. 22 journals are currently available from these publishers: ASMG, ASCO, BMJ, EMBO Press, Elsevier, Endocrine Society, IOS Press, JMIR Publications, Karger, Life Science Alliance, Public Library of Science, and Rockefeller University Press.
medRxiv launched on June 25 this year. So far 450 manuscripts have been posted, with a rising monthly rate of submission and usage.
This is a brief summary of encouraging progress in medRxiv's first three months. The server relies critically on the hard work and expertise of the excellent medRxiv team and affiliate scientists. We thank HighWire for first-class site hosting and manuscript management and Aries, EJP, and ScholarOne for their assistance in enabling manuscript transfers. We are supported financially by Cold Spring Harbor Laboratory. We are especially grateful to the authors who have been willing to trust their work to medRxiv in these early months of what we intend to become an enduring and valuable resource for the health sciences.
Latest news and blog articles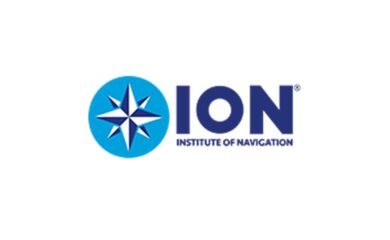 News
22.10.2021
The Institute of Navigation selects HighWire for Hosting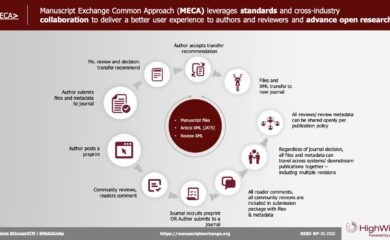 News
08.10.2021
What's next for MECA?