Insight
Reflections on SSP from the perspective of a start-up
Invited guest blog for HighWire: Melinda Kenneway, Executive Director and co-founder, Kudos.
A lot has already been written about the Society for Scholarly Publishing's annual meeting in Boston, including some excellent summaries on the Scholarly Kitchen. So when HighWire invited me to write a guest blog on the meeting, I thought I'd do so from the perspective of a start-up; but one also informed by many years working for traditional organizations in the industry. This combined experience creates for a schizophrenic viewpoint sometimes.
With my traditional industry hat on, I empathized with publishers on the challenges ahead in deciding which of the many running horses to back for where publishers add most value. At every turn, there was yet another new initiative or start-up focusing on specific elements of the publishing workflow, from pre-submission services through to post-publication dissemination and discovery. Of note for me included Yewno – using AI to create a topical hierarchy that, for example, allows publishers to analyse conceptual relationships within and across their content portfolios; Code Ocean  – a platform for code sharing and discovery; and Zapnito – a platform that supports knowledge providers in creating expert communities.
The publishing workflow is fragmenting with specialist service-providers emerging in each area, able to innovate rapidly because of this focus. From a start-up perspective, this creates many exciting opportunities; when you don't have legacy business models to worry about, you can take a pen to a white board and get creative. But nobody has it easy – start-ups may have the intellectual freedom to innovate, but often lack resources. The Innovations in Scholarly Communications project now lists over 400 initiatives; with only a handful of these with significant financing. So, it was interesting that at SSP we saw the announcement of the acquisition of Publons by Clarivate, and shortly before that – the announcement of the acquisition of Colwiz by Taylor & Francis. Sometimes innovation is easier to buy in, and then the challenge becomes maintaining the culture of the small, innovative company within a larger corporate infrastructure.
It was clear from the presentations and discussions at SSP that opportunities for continued innovation abound. The three areas that felt most important to me were:
Dissemination: there was increasing discussion at SSP about the need to see the article as just one of many types of research outputs and activities, particularly relating to dissemination. With increased focus on personalisation of information, the rise of multiple communication channels and the desire to link research with real world impact – attention is increasingly turning towards helping the research community communicate their work more effectively. The Research Excellence Framework (REF) in the UK and other national assessment systems are likely to drive this agenda ever harder, creating dissemination and impact service opportunities for publishers and others; this of course is a particular area of focus for Kudos.
Data: there is nothing new about the growing importance of data for evidence-based decisions, but what is new are the expanding range of tools and services designed to take the heavy-lifting out of looking at endless reports, translating data into insights that can be acted on and/or enable the seamless delivery of the most relevant services to customers. I've been impressed with the work of HighWire in this regard, with their . HighWire also released more information on their "intelligent platform" at SSP. I was particularly interested in their ability to map unknown user behaviors against know user behaviors; and from that create personas, though which a highly-personalised user experience can be delivered.
Technology: artificial Intelligence (AI) and machine learning were both big topics at SSP; not only with the arrival of Yewno (apparently in 'stealth mode' for two years ahead of announcing $10 million Series A financing last year); but also the acquisition (and its implications) of Meta by the Chan Zuckerberg Initiative was much discussed around the edges of the SSP sessions. For now, these services seem oriented around discovery, but these same techniques can (and no doubt will) be applied to other parts of the scholarly communications information chain too.
All these discussions were set within a context of broader uncertainty and change for the research community. In an excellent opening keynote, – Professor of Economics at Georgia State University, and a research associate at the National Bureau of Economic Research – spoke eloquently on the core challenges relating to the imbalance of funding between training people for research careers v. supporting those people in doing research once qualified; young talent is being lost, and these problems are further amplified by a driving focus on applied research and reliance on a reputational system that is well overdue for an overhaul. Some of the challenges publishers face within this context seem modest by comparison.
In writing this blog for HighWire, I also considered that platform providers face much the same challenges as publishers – how and where to add value; what to develop as a core capability and where to partner. A strategic and pragmatic approach is required. One of my favourite pieces of business wisdom is "strategy is deciding what not to do". For publishers and technology providers alike, it's the decisions we make now on what NOT to do that will most directly impact our futures. I've always felt strongly that technology is an enabler, not an end goal. In talking with HighWire staff at SSP it was clear that this is very much their philosophy too; focus on their publisher community stands them in good stead for continuing to develop this 'enabling' role; and brokering partnerships – of which Kudos is an example – extends their services for the benefit of their customers. In turn, this frees publishers to concentrate on their unique market opportunities.
Overall, I came away from SPP feeling optimistic. Innovation is certainly alive and well – amongst start-ups, but also increasingly traditional publishers and intermediaries too.
Latest news and blog articles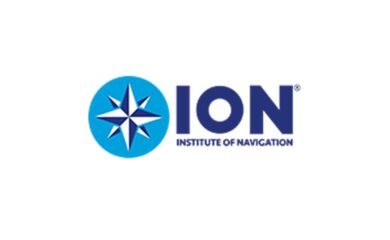 News
22.10.2021
The Institute of Navigation selects HighWire for Hosting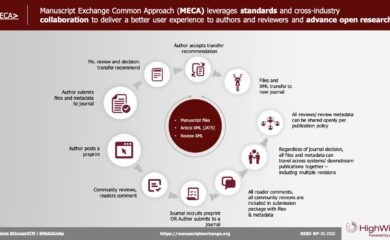 News
08.10.2021
What's next for MECA?