Insight
Publishing identifiers: A spotter's guide to standards
The profusion of publishing identifiers can make it difficult to tell them apart, particularly as many are similar in scope. This spotter's guide seeks to identify and explain the most important of them.
Used to distinguish people, content and institutions, identifiers are standards for consistent classification. Their adoption enables enhanced digital discovery features that untangle the interconnectivity of researchers, their work and their affiliations. Against a backdrop of pressure on researchers for their work to be accountable and their data replicable, standard identifiers are the starting point to make this happen.
Without identifiers, it would be impossible to produce trustworthy publishing data, to trace the output from funding, or to start to assess the impact of an institution. It is safe to say there is an industry-wide acceptance that robust, effective standards are required.
The challenge is that developing and launching an effective identifier requires industry-wide adoption. Getting it right is tough, there has to be available resource and the will from other organizations to co-operate. A cartoon shared at a recent ALPSP training day, Setting the Standard, did a good job of explaining the problem.
The requirement for people and content identifiers have for the most part been resolved by the ORCiD and DOI identifiers respectively. As we outlined in our recent blog, Towards an Institutional Identifier, the standard for institutional identifiers has not yet been satisfactorily resolved.
Content
Established 2000, the Digital Identifier of an Object (DOI) is a serial code international standard for electronic documents. There are now over 120 million DOIs in use. Originally conceived for journal article-type content, it has been extended to cover commercial video content and data sets through Data Cite, and is currently extending further into licenses.
The International Book Standard Number is a unique numeric commercial book identifier. Launched in 1967, an ISBN is assigned to each edition of a book. This means the hardcover and paperback edition of a book will have different ISBNs, but reprinted versions will not.
As with the ISBN, the International Standard Serial Number (ISSN) is a barcode identifier, but in this case is used to identify serial publications. Whereas the ISBN is for individual books, an ISSN would be assigned to a series as a whole.
SICI
An add-on to the ISSN, the Serial Item and Contribution Identifier (SICI) is used to identify specific parts of a serial publication.
People
The Open Researcher and Contributor ID (ORCiD) is a non-proprietary alphanumeric identifier for living researchers that was launched in 2012. A persistent identifier that resolves the ambiguity caused by spelling variations in names and changing name orders between cultures, the identifier is integrated into researcher workflows, including manuscript and grant application submissions.
The International Standard Name Identifier (ISNI) is a numeric persistent identifier for individuals. Also launched in 2012, the ISNI aims to provide a consistent name identifier for the creators of content across all media, including TV programmes, books and journal articles. Unlike the ORCiD, rock stars and the deceased can have an ISNI identifier.
Email
The simplest identifier of them all, an email address can be used as an individual identifier in Identity and Access Management solutions, and is used by SAMS Sigma to power Single Sign On (SSO) content access.
Institutions
Primarily a proprietary database of institutions and library consortia, the Ringgold identifier is a useful by-product. Used to identify institutions in the publishing supply chain, it was introduced in 2003 to provide clarity around the identification of institutional subscribers. It is utilised by ORCiD.
In November 2016 Ringgold announced it would be offering a free service to provide open access to ISNI identifiers and data for organizations, including an API to obtain and resolve existing institutional identifiers.
A free dataset of institutional data created from open sources, including Wikipedia and ISNI, with the needs of the academic publishing industry in mind, OrgRef coverage is not complete. Launched in 2014 by insight platform DataSalon, the resource is currently in it's Beta phase.
Formerly known as FundRef, the Open Funder Registry is a list of research funding organizations owned by CrossRef. Not comprehensive, it is nonetheless a subset of institutions that is useful for other purposes.
The International Collection of Library Consortia (ICOLC) is an informal collection of over 200 library consortia from around the world that was founded in 1996. Participating consortia register with the collection and are assigned alphabetical identifiers.
Latest news and blog articles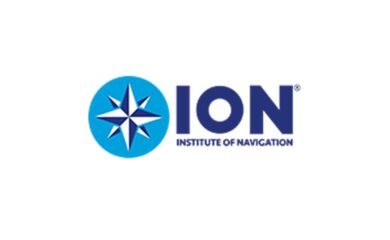 News
22.10.2021
The Institute of Navigation selects HighWire for Hosting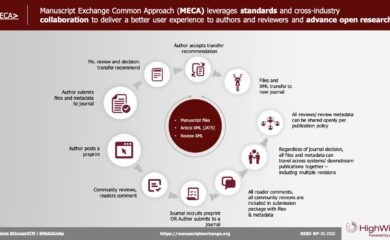 News
08.10.2021
What's next for MECA?