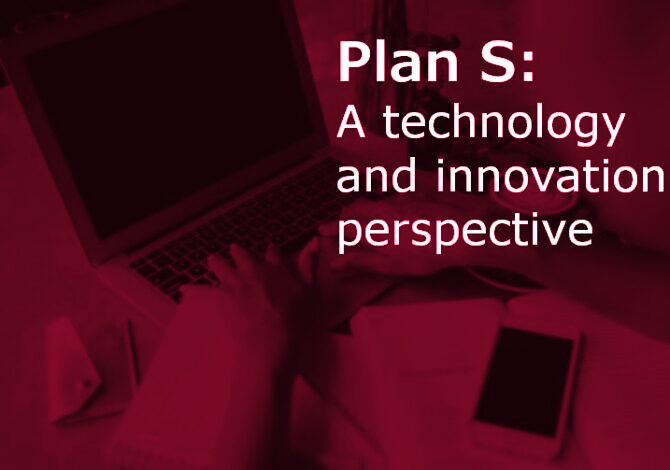 Insight
Preferred Plan S implementation options: the technology and innovation perspective
Post by Todd McGee 03.14.19
Our whitepaper, published last month, summarizes the implementation options currently being considered by major publishers in order to address Plan S. Jim Longo, VP of Product Leadership & Design recently discussed what the four most favoured implementation options mean for publishers from a Product perspective and Miles McNamee explored the commercial opportunities associated with Plan S and wider OA movement.
In this post, Todd McGee, our VP of Technology & Innovation shares his view – from author deposits, to usage tracking, to access control.
In our recent whitepaper, we offered HighWire's perspective on each of the preferred implementation options. I highly recommend reading these practical points. In this post I intend to offer publishers further thoughts and guidance on the steps they can take.
1. Use Green OA to comply
The first two preferred implementation options explained in the whitepaper are closely related: 'Use Green OA (Author Deposits) to comply' and 'Deposit to an existing compliant server or repository'.
With the "author deposits" option for Green OA, one of the main concerns we heard back from publishers was the risk that authors would frequently make mistakes if they were expected to know how to comply with Plan S when depositing articles. Simply expecting authors to "figure it out" won't be successful – they're busy people and are not going to spend time figuring out the Journal deposition policies or whether the repository they're depositing to is compliant. The common question inevitably being "is Plan S compliance required in this instance or not?"
In order to address this concern, a small application of technology can help. There is an opportunity to provide 'corresponding author alerts', i.e. when an article is published for the first time the HighWire platform can send an alert to the corresponding author to let them know that their article is published. Such an option provides publishers an opportunity to interact with authors along the lines of: "If you've paid APC and are under obligation to put your article into a repository, here are the rules and our guidance." In addition, such a message could offer a link to a page on the publisher's site explaining policies. This simple use of technology would reinforce the personal interaction between the publisher and the author, removing some of the doubt and risk that may otherwise exist.
2. Deposit to an existing compliant server or repository
Another point, regardless of whether it is the author or publisher responsible for depositing an article to a repository, is that the usage of the article will be further dispersed. The days of an article only being available on a single journal site, are long gone. Today and in the future, we must assume that readership of an article will happen on many different sites.
From a technology standpoint we can work with those that maintain repositories to understand how many times a Plan S compliant article is read in total, across all sites. HighWire has already delivered this with PubMed Central. We have implemented a process to retrieve usage statistics from PMC and can report total usage numbers for an article which combine readership on a HighWire hosted site and readership on PubMed Central.
As the number of repositories that authors deposit to increases and we start to see articles appearing in disparate sites, we need to think now about how we, as a community, could advocate and give guidance for common practices for tracking, measuring and aggregating usage.
We already have COUNTER for reporting usage, and SUSHI' (Standardized Usage Statistics Harvesting Initiative) for retrieving usage numbers in XML for programmatic consumption. My recommendation to publishers is to work together with platform providers like HighWire and with repository maintainers to champion more consistency in how a repository can provide usage summaries. Seizing the opportunity for leadership means that we can stay engaged with the open access movement and simultaneously offer a more comprehensive view of total readership and impact of the articles we publish.
3. Post OA final author accepted manuscript
Back in early 1999, we worked with the American Society for Biochemistry and Molecular Biology to implement a new publication model and to offer all new articles as publish-ahead-of-print in the Journal of Biological Chemistry, the first Journal to do so if I'm not mistaken. It launched a unique approach in which the ahead of print version of the article is always freely available, even after the final, fully typeset version of the article is available and subject to traditional subscription models. As Jim Longo said in his post, HighWire have been supporting this approach for many years since '99 and other publishers have adopted it too.
Usage of the free version is coupled to the final printed version so the author can see full usage of all versions of the article. It's a model that's worked very well for these publishers and they have the luxury of viewing Plan S with a little less trepidation than others.
Other HighWire hosted publishers could easily adopt this approach if it matches with their business goals. It's readily available.
Some may ask the question about how to control access between the OA version and the subscription version. HighWire's access control solution already supports over 40 models for granting and controlling access. Service based access control is just one feature of this and we already operate models where access is different based on the user's or institution's subscription level. Thinking further, there is no reason why this type of access control can't be extended as it is in other content industries, enabling publishers to sell personalized enhancement or packages with the article, not just the article itself.
4. Stay the course, for now
Despite the popularity of this option amongst some of the publishers HighWire surveyed, there's a decent chance this won't be a viable long-term choice. Publishers need to think about the long term, and it makes sense to hedge their bets now.
With Plan S and other OA initiatives, it makes sense to consider that our needs and requirements will change over time and sometimes we may not have a lot of choice in whether we're going to comply. Circumstances could compel us to rethink past decisions. So now is the time to revisit how you're capturing funding data in your articles. How's your metadata? Are you capturing funder metadata in a consistent fashion? Is your redactory checking that section carefully? Is that data captured by your hosting platform in a way that it will be useful in the future? Are you engaging with CRedIT and other initiatives to enrich the metadata for your articles?
Even if the view today is to stay the course for now, I would strongly encourage all publishers to start thinking about what Plan S (and OA) could mean, not just commercially, but in areas like usage reporting and rights management. Good data practices today are a great way to future-proof your journal for the long term.
Download the whitepaper and watch a recording of our recent webinar with our founding director, John Sack who outlined the key outputs and his views on the findings: https://www.highwirepress.com/plans
Latest news and blog articles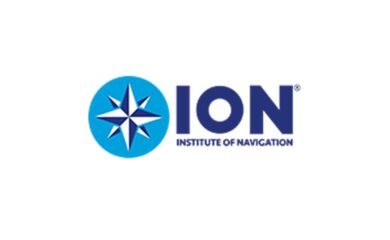 News
22.10.2021
The Institute of Navigation selects HighWire for Hosting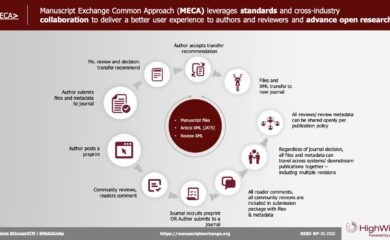 News
08.10.2021
What's next for MECA?