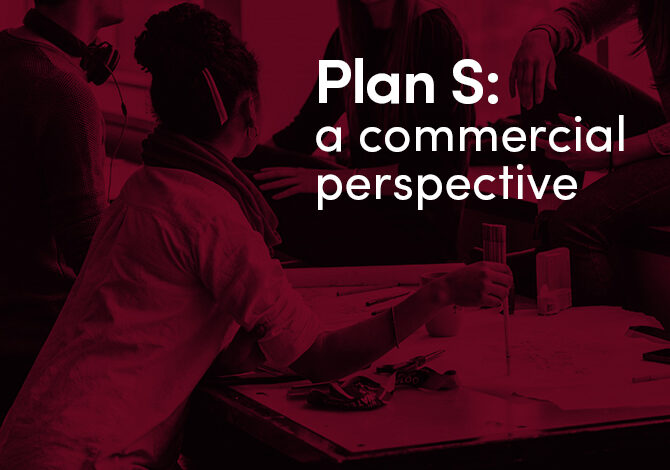 Insight
Preferred Plan S implementation options: opening up new commercial opportunities
Post by Miles McNamee 03.12.19
HighWire's 2019 whitepaper summarizes the views of over 30 leading publishers, on the best options to address Plan S. Our previous blog post around this looked at product implications for the four implementation options most favoured by publishers.
In this, our second post, Miles McNamee, HighWire's Vice President of Global Sales considers the commercial risks and opportunities for publishers.
Let's be frank. Plan S has caused uncertainty; for most it's as clear as mud. Regardless, the major question posed by the Open Access initiatives is, "How as a publisher, can I create value outside of the core content if that now has to be freely available?"
Many of you will be familiar with the story 'Who Moved My Cheese?' by Spencer Johnson and this is one of the best analogies I can think of for publishers' continued commercial stability and growth. Some publishers do charge for content services on top of subscriptions, but it has often been faced with scepticism from librarians. If they are paying a sizeable subscription fee already, why should they pay even more for "value added" services? However, where Plan S is concerned publishers will effectively have to swap revenue streams out. Publishers will need to shift their approach, recapturing revenue streams through things like author fees, and at the same time develop new streams – which won't necessarily be paid for from the same pocket.
Publishing is by no means the first industry encountering change. This is a textbook business case and we're at the starting line.
Let's for a moment consider other industries. We are facing a 'Kodak' or 'Uber' moment, or in other words, there will be those that could fall from might and those that will triumph by adapting. Kodak had the technology, but weren't prepared to make the change. The rest is history. The taxi industry stood still, whilst Uber rose to reportedly become a $100bn+ valued company.
But I believe publishers can thrive through evolution not revolution.
People pay for ease of use in every other walk of life. With the Spotify music streaming service, for example, you can listen for free but with ads, or you can pay a subscription fee to go ad-free. We are all used to now paying for great user experience. Today's best cable, satellite or internet TV subscription services are far more expensive than basic access to shows and movies through low-cost devices. This is because we can search by genre, see recommendations based on what we've previously watched, record by episode or series so we never miss our favourites, and access content across multiple devices at home or on the move with one subscription. The list goes on. There's no need to trawl or wait to get what you need.
So consider: what will people pay for beyond the base raw access to your content?
I've spent my career trying to link pain with solutions and I believe HighWire is well placed to address the pain points presented by Plan S. In the scholarly publishing world, I describe HighWire not just as a carpenter, but as a master carpenter. We have various tools to help publishers with unique problems.
Benchpress, our manuscript management solution can better organise authors, and help you with where the cheese is moving. Our SAMS Sigma identity and access control solution can easily support tiered subscriptions giving access to different "products" based on log-in. And our partnerships are key to helping publishers extend their offering through the full publishing lifecycle, from Cenveo for content conversion and Code Ocean as a value added service, to Accucoms helping publishers maximise their sales and marketing services and PubGrade to implement digital advertising.
One of the favoured options in HighWire's recent whitepaper, informed by the views of over 30 major publishers, was "Stay the Course, for Now". Whilst understandable, and a 'first-to-follow' strategy is acceptable in my view, you must get prepared to change. Start to plan and create the right backend processes now, otherwise you're setting yourself up to get left behind!
I've witnessed the power of the HighWire community including at the workshop that underpinned the whitepaper. Leaning in, many publishers wouldn't have come together had we not facilitated it. There's an opportunity to come together for commercial success too. Don't go it alone.
Download the whitepaper and watch a recording of our recent webinar with our founding director, John Sack who outlined the key outputs and his views on the findings: www.highwirepress.com/plans
Latest news and blog articles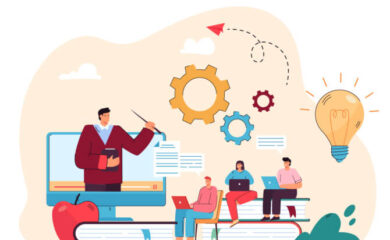 News
28.12.2021
Read, Watch, and Listen: The Best Content of 2021 recommended by the HighWire Press Leadership Team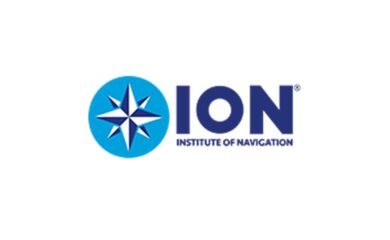 News
22.10.2021
The Institute of Navigation selects HighWire for Hosting