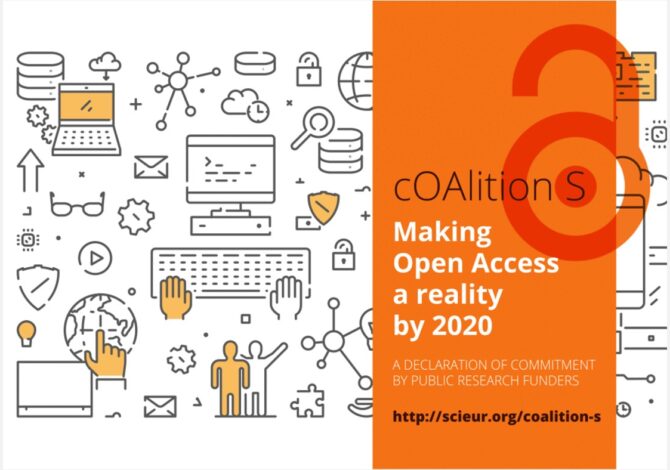 Insight
Plan S: The options publishers are considering
When we launched HighWire back in 1995, the Internet was transforming the way academic research content was developed, hosted and communicated. It was an exciting time. The rapidly accelerating online era brought published content to international research communities in an instant. This was access like never before.
Why look back? The very nature of the scholarly sector is about advancement.
In 1995, traditionalists claimed that a shift to online would lead to the end of print journals, and in 10-15 years it did indeed do that for many basic science journals (although not for most medical journals).
As a digital partner to the global publishing community, our purpose remains to help amplify knowledge and connect the best minds to the most people. Technology provides the nexus where knowledge is collected, certified, stored and shared. As such our relationships with multiple publishers afford us a perspective on new challenges faced by the sector.
Plan S has invigorated the most active debate since the proposal of "ebiomed" and PubMed Central about 20 years ago. How will publishers achieve Open Access compliance? What are the main questions and concerns publishers and journals have? And what could genuine solutions be, based on what we currently know?
I recently conducted interviews with 22 individuals from 15 different publishing organizations – all HighWire customers – to explore their perspectives and identify common findings, suggested options and further questions that will need to be answered.
People believe that there is not a "one size fits all" solution that will be right for all independent publishers/societies. But there will likely be just a few solutions that tend to prevalence. Some solutions have technological implementations, and some are policy-based (many are both). There is also interest in pursuing joint solutions to share costs, simplify authors' and publishers' lives, and avoid balkanization. Joint solutions – if adopted widely – may also provide a framework for discussion with Plan S implementation working groups. There is interest in multiple solutions now: people want to hedge their bets.
Below is a summary of the options most often raised in the interviews (not in any particular order). They are relevant under the November 2018 implementation guidance from cOAlition S, but not all equally so, and of course individual publishers have widely varied plans at this time.
1. Just Say No
Several publishers felt that Plan S would not only damage their publishing program, but would damage the diversity of high-quality journals available to authors who could not pay APCs if Plan S spread widely. And if it didn't spread widely, then it would constrain the collaborations that authors funded through Plan S participants could undertake. In either of these cases, it was important to these publishers that they not be party to it.
2. Transparent hybrid subscription pricing or APC pricing
Here the proposition is that small/medium societies might persuade Plan S funders that a fully-transparent hybrid model (such as used by The Royal Society or IOP) could be allowed to make a hybrid journal compliant. This seems unlikely given the Principles. It had been understood that this transparency might be a requirement for hybrid journals to be deemed compliant for a fixed number of years (e.g., two or at most four).
Transparent pricing may also be necessary to get an exception made to the APC cap.
Aside from Plan S signatories, some funders may welcome hybrid-pricing transparency and wish to encourage it.
3. A menu of publishing services to layer on top of compliant APCs
To keep APCs at an 'acceptable' level (estimated to be 2,000 Euros based on a 2015 Max Planck Library paper), journals could offer a menu of additional (presumably optional) services to authors for added fees. This menu approach would typically be used in combination with other Plan S options.
People have seen or heard specific comments from Robert-Jan Smits that both allow and disallow preprints as a path to article compliance for authors. This is sometimes bundled with the comment about green OA being compliant or not (the Principles are silent on that).
4. Preprints as a strategy
It appears that the desiderata for a preprint being article-compliant are: (a) it must be the authors' final version after peer review; (b) it must be CC BY. More discussion will be needed on these points to clarify for authors and for publishers.
5. Green OA as a strategy
Green OA is often associated with an embargo period such as with repository deposits. So Green OA is not specifically covered in the Principles for Plan S since embargoes are precluded. However, if Plan S authors were allowed to deposit their "author accepted manuscript" (i.e., final version after peer review comments) in an institutional or other repository immediately on publication (no embargo) and with a CC BY license would the article be considered compliant? (Does the repository itself need to be declared 'compliant', or does it just need to meet certain public criteria?) A number of publishers already allow authors to deposit immediately in a repository.
6. Compliant Server/Repository
Plan S specifically mentions "compliant servers". Once the criteria for "compliant server" are documented, it would be possible to create such a server to hold articles that publishers and journals wish to make compliant. The articles would (presumably) be copied to this server (as they are with other repositories) upon publication. The server would be operated according to the rules established by its owning publisher(s) or journal(s) or institutions or funders.
7. Publish Ahead of Print with OA Final Author Accepted Manuscript
We have been told by a publisher (who has verified in writing with Robert-Jan Smits) that publishing the authors' final accepted manuscript would be compliant with Plan S as long as (1) there is no embargo, (2) the author version was permanently available and open, and (3) the article was published with a CC BY license.
Most publishers have not considered this because of the assumption that free versions of many articles would cause significant subscription loss. However, three HighWire society-based publishers now publish author manuscripts upon acceptance, and make them freely accessible. Two of these publishers (with seven journals between them) make these open versions persistently available even after the final version is published in an issue. They have been doing this for nearly twenty years and do not believe this practice has contributed to subscription decline.  And these publishers have been doing this for all original research, not just for certain funders.
8. Transfer to an OA journal for Plan S authors
Many societies now have OA 'transfer' journals (previously referred to as 'cascade' journals) that allow them to retain articles not accepted for publication in a flagship journal. Plan S authors could be offered a transfer to a publishers' OA journal – possibly this could be after acceptance in the submitted-to journal. If the transfer journal was branded to carry the flagship journal name or brand in some way authors might see it as a prestige venue. If the article was accepted in the flagship journal, the article could be badged to indicate a type of kitemark.
9. Flip the Journal(s) from subscription to full OA
Some publishers see this as the correct future-oriented option. All other options seem to these publishers to be defensive, holding onto the past. Journal 'flips' have occurred, but the majority of them have been in cases of a new journal that has not yet gained many subscribers. Fewer examples exist among well-established society titles, and especially in societies/organizations where there is an expectation of a publishing surplus funding society mission-driven programs. However, there are some examples that can be evaluated.
What's next [Updated February 23rd]?
Following APE 2019, HighWire convened a group of interested HighWire publishers for a workshop  on this topic. We discussed how the guidance and debate had evolved and explored the above in greater depth. The forum detailed the options which the group agrees are most viable.
We outcomes of our workshop are now available in our whitepaper and webinar, as well as follow-up questions to workshop. You can find all these at www.highwirepress.com/plans.
It is only through collaboration that we will develop robust solutions to the new environment posed by Plan S. I'm proud that HighWire continues to work in close alliance with publishers.
Latest news and blog articles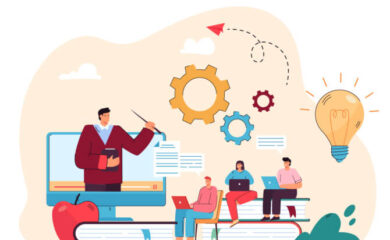 News
28.12.2021
Read, Watch, and Listen: The Best Content of 2021 recommended by the HighWire Press Leadership Team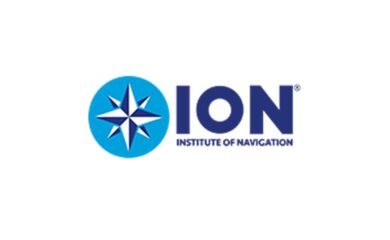 News
22.10.2021
The Institute of Navigation selects HighWire for Hosting