Insight
Panel: "The Future of Platform Wars: Is this where STM Publishers should be focusing?" Part 3
[At the STM 2015 meeting in London in early December, I was a member of a panel that discussed the topic of "platform wars": should publishers buy, build or partner?  The panel was moderated by Freddie Quek, previously at Wiley and now a researcher at the Henley Business School.  I represented the platform provider perspective; my colleagues on the panel were Christian Kohl — previously with DeGruyter and now working as a consultant — and James Walker — with IOPP, who has its own platform.
Freddie's questions to the panel were thought-provoking — i.e., off the cuff answers were not advised!  In this post-series, I've reprised Freddie's questions, and my answers.  Part 1 of this post appeared previously, and covered questions 1-3, listed at the end of this post. Part 2 covered questions 4-7, also listed at the end of this post.  Part 3, the present post, is the final in this series.
I addition, with the collaboration of the entire panel, I conclude this post with each panelist's three one-word summaries of the 20-years-out future of platforms!  Don't miss this.]
8. Why are publishers not solving common problems together for industry and their customers/users? E.g. access to content (example I have is in the last 3 years, from working with other publishers and vendors, ship a lot of content/data to each other in the most inefficient way) – is there a better way?
One of the earliest examples of this type of collaboration was the HighWire publishers' agreement on Toll-Free Inter Journal Linking, and a Free Back Issues policy.   You could stretch a bit and say that CrossRef grew out of the first, and CHORUS grew out of the second.
So publishers ARE solving some of their — and their users' — common problems. I think we should all applaud CrossRef for its amazing work in a couple of areas where they facilitate the infrastructure for a cross-silo solution.   Probably Text and Data Mining (TDM) is notable, as well as DOI Event Tracking (DET).
SIPX is another example; ORCID another.   But some approaches for identifying institutions (and which researchers belong to which institutions) seem to still be challenging.
But these examples are interesting because they had a third party create the plumbing to solve the problem.   You could probably also ask why didn't the taxi industry invent Uber, or the hotel industry invent Airbnb, or the unions invent Mechanical Turk and Task Rabbit.  I guess we can actually be thankful that a government invented the internet.
9. What suggestions do you have on how publishers can solve these common problems?
I think we should focus on the the real barriers to effectiveness and productivity among the researchers and of course between us. Since it seems our most productive collaborations go through other groups, we should then identify which organization can "intermediate solutions".   In some cases these might be organizations (like NISO) that don't implement software and services, but define or recommend best practices.  Or, like CrossRef and ORCID, implement services.
The challenge is when the group is an independent one with different goals. A lot of the startups we are seeing are, business enterprises some of whom seek to gain from solving these problems (e.g., ReadCube, Hypothes.is, Kudos, ResearchGate, Sciencescape, Coko, and all the finalists of the ALSPSP 2015 Award for Innovation). How well will the alignment last?   I can recall a time when there was great trust of NCBI and PubMed, and great mistrust of Google. How times have changed in some quarters.
10. Are there other more important things publishers should do/focus on [other than platforms]?
It is hard for me as a hosting supplier to say, but yes, there are more important things to focus on than the hosting platform technology.   I think service and community are at least as important, and actually growing in relative importance as the technology is more commoditized.
We need to develop a sense of what is competitive advantage, and what is pre-competitive. That is, which things should we collaborate on because a rising tide will raise all boats?  Should we pool data to enable better services?  Is CrossRef the place where publishers de-silo and pool data?
BONUS:
11. Looking into the next 10-20 years, what can you see for the future of publishing, publishing platforms, and content? How will the next generation platform or content look like? What three words would you pick?
This is what I'm going to be talking about at a conference in Berlin in January, APE 2016!
Let me give the opening of this topic to my colleague panelists:
Christian Kohl:
Data Hub – publishing platforms will become back ends to other services that aggregate content.
Beyond Touch Interfaces – I would hope that interfaces will be either 3D/holographic/or similar, or directly neural interfaces.  But maybe I expect too much.
Machine Reading – which leads to machine learning, where the machines will understand what they read and act on it.
James Walker:
Computational Intelligence
Behavioral Analytics
Lifelogging (Quantified Self)
Freddie Quek:
Integration – easier and better integration of publishers' content/data — everything is part of the STM ecosystem
Collaboration – helping to drive greater collaboration on common problems and solutions
Community-based Innovation the open source model of innovation hopefully will hit the STM community
My answers, were
Simplified – I expect that common, best-practices will emerge so that there will be fewer visible bells and whistles, and those that exist will e in common places with common names/looks/actions
Invisible – Very similar to Christian's Data Hub
Touch – All computer-screen-based interfaces will be touch based in a few years.  This will somewhat drive the move to simplification since we have (relatively) fat fingers and aren't great at typing by touching on screens!
To expand on some of these:
Twenty years ago, what did the future of video look like? Of music? Of shopping/retailing? Or even making telephone calls? A lot happens in twenty years! We need to remember that we've just come out of the phase of calling things "e-journals" – so we are just exiting the "horseless carriage" phase — this is the phase when something new is primarily seen as a variation on something old.   (We are probably in that phase right now with "driverless cars" for example.)
I believe that user interfaces will change significantly.
First, they will be simplified. Fewer bells and whistles, or at least most of the bells and whistles will be under hamburger menus where they don't distract people who are trying to read and even think!
Second, they will be more uniform, as we reach a better understanding of what leads to convenience and inconvenience.
There may be more messaging-like interfaces: think SMS like services to request article downloads – possibly enabled by something like CrossRef TDM.
Think Google "one box" searches. That just took over around 2000.
Interfaces will be not only fully mobilized, but will be built for touch.
Third, I think we'll see some things that unify all the bits and pieces. There is an article. It has supplemental data. It has citations from it, and citations to it. It has deposited data. It has registered clinical trial information. It has comments. It has tweets and posts and journal club presentations; it has podcasts and videos about it.   This should all be pulled together. As I've said for years, the article is itself a portal to information about the topic.
Forth, I think we will see visualization take a huge leap in how we navigate long lists of articles in searches and browsers.
Authors will be treated like royalty rather than supplicants.  Peer review will evolve, perhaps by something more iterative and collaborative.   I think we will see growth in preprint servers in a lot of fields.
The primary driver for much of this will be the use of many consumer web and internet technologies for scientific and scholarly communication, growing much faster than the formal boundaries of scholarly publishing.
Latest news and blog articles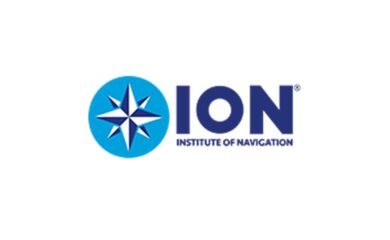 News
22.10.2021
The Institute of Navigation selects HighWire for Hosting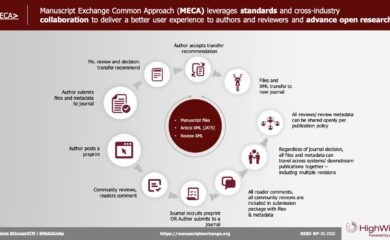 News
08.10.2021
What's next for MECA?