Insight
HighWire's Big Move Into Belfast: Internationalizing Customer Service
HighWire opened its first international office, in Belfast Northern Ireland, just a few weeks ago. Anytime an industry leader does something for the first time — especially after twenty years — it is worth asking why, why now, why here, and for whom. During HighWire's spring publisher's meeting in London last week I sat down with Dan Filby, HighWire's CEO, who spearheaded this launch, and asked him these questions and more.
The answers all centre around a common theme: the Belfast office will give HighWire's customers a great service experience. The Belfast team accomplishes this
by building capacity — adding more staff
by building continuity — adding more service hours to the working day
by building collaboration — putting all of this teamwork closer to the customer.
But let's hear how this works, in Dan's own words.
JOHN: Why did HighWire open its first international office in Belfast?
DAN: For scalability to support current and future growth. With the opening of our Belfast office we have two high-quality pools of talent to draw from — the San Francisco Bay Area, and Northern Ireland. We have an extension of service hours to 20/day. We have better proximity to our UK/European customers. And we are more customer-centric by investing in staff who are themselves invested in customer success.
JOHN: Say more about how Belfast improves customer-centric focus.
DAN: We will be reducing our reliance on contract labor, at the same time we hire more HighWire employees — not contractors — in Belfast. I have seen it before: employees who are invested in the organization for the long term are invested in relationships with customers and want to see their work through to successful customer results. But as important: this is an expansion of capacity and throughput, not just a flip of contractors for staff.
JOHN: Why Belfast? Were other locations considered?
DAN: We chose Belfast for several reasons, each of which leads to improved customer experience. 1) People in Belfast are interested in opportunities for long-term employment relationships. So Belfast has the lowest turnover rate in the UK, and one of the lowest in the EU. And it stands to reason that people invested in relationships over the long-term will serve customers better. 2) Belfast has an outstanding pool of talent: there are more than 16,000 IT professionals in Belfast and the universities and colleges are educating 155,000 students and we have already begun to collaborate with those institutions to align curriculum with the skill sets that we are looking for in future HighWire employees. 3) By adding Belfast to the Bay Area, we provide a window of 20 service-hours/day. This improves throughput and customer interaction. 4) Belfast provides a reasonable cost of operations, with the obvious implications for customer satisfaction.
We did indeed consider other locations, including Ireland, eastern Europe and other locations in the UK. We established clear criteria and an associated scoring system. The criteria included access to top talent with a clear focus on skill sets, communication skills and cultural fit, proximity to HighWire's UK and European customers, time zone synergy with our Silicon Valley office to naturally extend our hours of operations, and cost of operations. I also benefitted from speaking to six CEOs from my network who opened offices in Belfast. It was very helpful to learn from their experiences and to validate our findings.
JOHN: What do you expect to see?
DAN: Innovation will be enhanced by the addition of highly talented, smart people:
an increase in development throughput
the customer support experience for all HighWire customers will be positively impacted:

proximity of HighWire staff to our customers
plus 20 hours/day of support which will enable much more real-time interaction
The choice to grow with permanent, long-term, customer-language-speaking staff will raise the level of most every interaction. (We know our customers want interaction with our developers — and the developers get insight from this interaction.)
JOHN: How will you measure success?
DAN: We have a number of metrics that we track and that is an important best practice that tells us a lot about performance, The most important indicator is feedback from our customers. When they tell us that their experience is outstanding then we know that something really good is happening. We are already hearing some of that feedback, so early indicators are very positive. Perhaps the most important thing to note here is that this is a journey of continuous improvement with no finish line, so we will always be looking for ways to improve the customer experience….that's what industry leadership is all about.
JOHN: What will the staffing look like?
DAN: We have 20 people hired in Belfast today and about the same number who are currently in an intensive five-week HighWire training Academy. So by end of June we will have about 40 people on the ground and be well on our way to our year-end target of 50. We have planned that number to grow to 74 by end of 2018. The office is a fully-integrated operation consisting of: development, QA, professional services, technical support, account management, and executive management.
JOHN: What do the new Belfast staff think of HighWire?
DAN: Let's ask them:
JOHN: Rob Smyth, Director of Engineering QA, and John Doherty, Director of Customer Support, were online to answer my query:
ROB SMYTH: There is a noticeable buzz around the office. The Belfast staff feel part of something exciting, that they are contributing to the academic/scholarly community and their work has meaning that is making a real difference. The predominant feeling in Belfast is that of a start-up.
JOHN DOHERTY: In Belfast we feel part of something that is bigger than individuals, and we are getting great support from [HighWire's] Redwood City [location] and indeed from our customers, who as true partners are investing in the continuing innovation, collaboration and success that is mutually beneficial. For myself, I've taken up the role because of the customer-centric mission and the opportunity to really innovate to move forward.
JOHN: What about the customers? What do they think of the opening of the Belfast office?
DAN: The feedback has been very positive and a number of customers have commented that they are seeing benefits even in these early days,
JOHN: What about the Belfast business community? What do they think of HighWire?
DAN: HighWire has been received with a lot of excitement and collaboration by the Northern Ireland business community. The coverage in the business press has been gratifying and we have worked hard to integrate HighWire into the fabric of the Northern Ireland and broader UK business community,. We have become a leader in the Drupal developer community and are active in the business organizations. A really interesting barometer has been the level of response that we have received to our recruiting efforts: we have seen about 3X the typical number of applicants. And importantly, the applicants are keenly interested in the important things our customers do.
Latest news and blog articles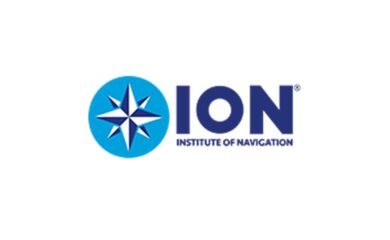 News
22.10.2021
The Institute of Navigation selects HighWire for Hosting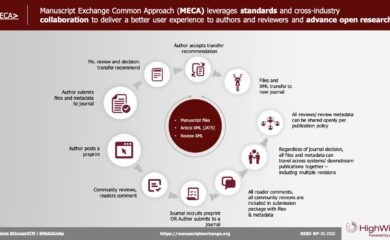 News
08.10.2021
What's next for MECA?