Insight
HighWire Publishers' Meeting highlights: How publishers are making use of Impact Vizor
The 2016 Fall HighWire Publishers' Meeting took place this past September in Washington DC, bringing together representatives from publishers across the spectrum of scholarly communications for three days of presentation and discussion. One of the highlights was a panel – 'The Many Pragmatic Uses of Impact Vizor' – where three publishers presented ways in which Impact Vizor has been used to answer questions about their journal program and make more informed strategic decisions.
Valda Vinson, Deputy Editor, American Association for the Advancement of Science (AAAS), discussed how Science has been making use of the Rejected Article Tracker (RAT). Valda worked with two interns over the summer to analyze the performance of articles in Science relative to those that were rejected and published elsewhere.
By grouping these into specific discipline areas and comparing citation rates, they identified several disciplines which Science performs strongly.  The analysis showed the disciplines by percentage of papers with citations above average compared to the average citations for a Science article and across that discipline.
Valda also highlighted AAAS' analysis of where their rejected papers are eventually published, to get a clearer view of manuscript flow between journals. The analysis revealed that the bulk of their rejected papers find a home in broad-scope open access journals. Valda also illustrated an analysis of the proportion of papers submitted to Science that are selected for peer review, with the goal of understanding how editor are asking reviewers to spend their time. More than twice as many of the top 10% cited articles that were submitted to Science were reviewed, though may have been published elsewhere, compared to those in the bottom 90% of cited, published articles.
With thanks to Keith Gigliello, Senior Manager, Digital Publications
Next, Keith Gigliello, Senior Manager of Digital Publications, American Society of Hematology (ASH), talked about the importance of evidence-based decision making among his editorial board in their medical practice, and how Impact Vizor helps to apply the principle to ASH's publishing program. He offered a helpful framework to think about questions that can inform decisions and the approach to answering them with Impact Vizor. This allows the team at ASH to optimize their time and energy, focusing on analyzing data rather than spending their time collecting it. Another time-savings Keith commented on related to editorial board meetings. Preparing illustrations of trends and outliers is faster – and possible where it wasn't before – because Impact Vizor normalizes data across time periods that the user can choose. It's easy to create visuals that highlight trends that editors want to understand.  At meetings, it's possible to answer questions and test assumptions in real time to be responsive and make the most of the time at these strategic meetings.
Keith walked through the framework in the context of ASH's flagship journal, Blood, which evaluated whether the journal had become more selective over time by asking the question, "is the journal publishing a higher percentage of high "impact" papers."  Using the Citation Distribution Surveyor (CDS), Keith could illustrate that the editors are achieving their goal of publishing papers that have an immediate impact in the field of hematology with a strong positive trend. To learn more about ASH's use of Impact Vizor, access the on-demand webinar.
Finally, Suzanne Rosenzweig, Director, Scientific Publications, Society for Neuroscience (SfN), highlighted that they have used Impact Vizor both to pose questions and interrogate the data, and to understand what the data visualizations reveal to investigate questions they may not have considered.
The Hot Article Tracker (HAT) can help provide an early indicator of upcoming changes to a journal's Impact Factor, highlighting well-cited articles that will 'age out' of the IF calculation. The report also identifies new articles that are performing well but might benefit from more visibility to draw more citations. When launching a new journal, there is often discussion of when it is best to apply for an Impact Factor. Suzanne discussed SfN's use of the Section Performance Analyzer (SPA) to evaluate the current articles published in the new journal and the pipeline to make an informed recommendation to the editor supported by evidence.
Finally, Suzanne highlighted the Society's use of the Citation Distribution Surveyor to consider the relative performance of articles that had a longer review process. Two scenarios evaluated were those articles that required many requests for review and those that were revised and re-submitted for another round of review. In terms of citations, the findings indicated that these articles performed just as well – or in some cases, better – than those that had a more typical journey through peer review.  For those who are testing assumptions about the value of the additional effort in the peer review process, or a policy of allowing re-submission, this modeling can be very helpful.
To find out more about how these three publishers are making use of Impact Vizor to bring data to bear on their journal programs, contact us.
Latest news and blog articles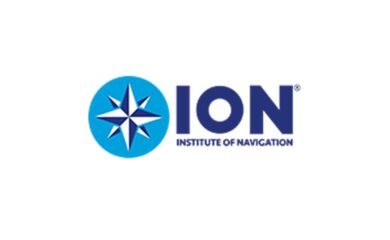 News
22.10.2021
The Institute of Navigation selects HighWire for Hosting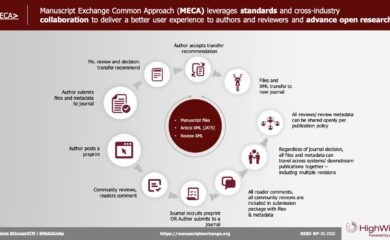 News
08.10.2021
What's next for MECA?