Insight
From the Physical to the Emotional: User Experience Design at HighWire
In my previous posts on our User Experience (UX) methodology I touched on prototy…;. It would be remiss of me not to discuss the most important factor in any user-centric design approach: user research.
Since the emergence of Participatory Design in the 60s and 70s, design thinking has moved on from the physical to encompass the emotional and behavioural. Designers today create a context for experience (Hummels, Djajadiningrat and Overbeeke, 2001) and UX is an expertise that provides a user-centric and data-driven approach, needed when designing appropriate and effective products in today's digitally fragmented world.
UX is not a new speciality: rather it is an umbrella term for processes and methodologies that had their genesis in other fields, but which all have one important thing in common. Human-computer interaction, behavioural and cognitive psychology, usability and user centered design have all been influences on what we call UX – and all focus on the user.
Ignore users at your peril
Here at HighWire our clients often have a complex user ecology. To make a generalisation, we usually design for a specific task – research. But our user base is complex. Domain expertise varies between the undergraduate, the postgraduate, the academic and the professional. Differences in subject area throw up variations in behaviour, down to the favouring of a tatty notepad over using the latest digital tools. There is a vast difference between, on the one hand, an undergraduate accessing textbook content through a desktop computer in their university library, and an architect accessing building regulations onsite through a tablet via a 3G connection.
We have to understand this complexity of our user base. Differences and commonalities exist between user types, mental models, motivations and triggers: these are all areas that as designers and UX practitioners we need to fully comprehend before we can design appropriate items of collateral that, in combination, will make up the over-all experience and impression of a product. This can only be achieved by talking and listening to our users. UX methodology gives us the tools to do just that.
Crafting experiences for online research
One of the most important factors in our approach at HighWire is that UX is involved in the project lifecycle from start to finish. We have an integrated and embedded approach – our front-end development team encompasses developers, UX architects and designers – which ensures UX is a consideration in every decision, at no matter what point the project happens to be.
At the preliminary stage, our work is predominantly in requirements gathering. We do a raft of exercises and workshops with client stakeholders designed to sanity-check business requirements, aspirations and priorities, making sure a project brief is created that all parties involved believe to be feasible. We facilitate workshops around our clients' data, the earliest stage of producing a site's taxonomy: the information architecture and interaction model. The outputs of these collaborative exercises and workshops are the beginnings of the documentation that makes up the 'blueprints' of a particular project.
Following on from these early requirement-gathering workshops we move on to user research. Once we have identified the appropriate testing and research techniques, we recruit a user group that we test with throughout the whole production process of a site build. At the beginning of a project we use this group to create personas, defining common mental models and user tasks. The insight we gain from this testing can indicate the relevance of tools and features, point to how tools will be used, determine what motivates our users to use our product and how social activity differs between user types – and gives an idea of device usage. This research gives a shared view on the typical user(s) of a product, a view we can share with all stakeholders. When decisions are made, they can be made within the context of understanding users' needs and motivations.
During a project build we use our user group for comparative testing and prototyping, giving us feedback and direction on our interface design. We also carry on this activity post launch, checking that benchmarks have been met and making sure a product is being used as intended – and if not, why and how? It is important at this post-live launch to be especially active – feedback forms and surveys, a look at analytics and a further round of user testing all make sure that the solution we have provided performs as expected and intended.
The image below is a snapshot of a few desks at HighWire – everyone in the team works on a Mac, but as individuals we have different roles; ergo, we use these machines for different tasks. We bring our idiosyncrasies into our working habits. Our personal life bleeds into our work environment. The point is that, while we all use the same tool, our desks are different. This tells us something important about UX.
We might speak the same language, but we do it in different accents; our ways of using that language are influenced by different traditions and inclinations. Localisms change the cultural meaning of symbols and signifiers with a short hop across a border. This is what makes people interesting, the differences; the ability to surprise and be surprised. And this is why we cannot make assumptions about our users.
User Experience challenges
There are challenges in the adoption of UX methodologies. One such consideration is cost. Research and development in any field is not cheap, and with UX research it is no different. Time and resource defines the extent and scope of our research. Analytics alone, although cheap to obtain, can only take us so far. We believe in a lean methodology – we keep our UX overhead as low as we can – but when it comes to user insight, we want to do as much as we can, and we firmly believe that any quantitative data needs to be paired with more in-depth qualitative data that could be more costly to obtain.
Combating bias can often be the hardest challenge to overcome. I mentioned the importance of keeping an open mind – this was no throwaway comment. We all have bias, a favoured interface, a way of interacting we are familiar with. A prefered aesthetic, a cultural association …  all these factors add bias. Overcoming them is a matter of self-awareness – and is helped rather than hindered by the often disconcerting surprises users can throw at you when you watch what they actually do. We all have our prefered solutions and outcomes, usually for seemingly rational reasons, but seeing your own expectations confounded, and discovering insights previously hidden from you, is the best antidote to adhering a little too much to your own predilections.
Keeping it real
As part of our commitment to UX we have been undertaking user research in conjunction with the University of Sussex, conducting in-depth interviews with a cross section of student and academics. This research will hopefully point to areas of interest that we can investigate more thoroughly. Andrea Fallas, our UXA, will be publishing some insight from our research activity with the University on this blog soon.
Latest news and blog articles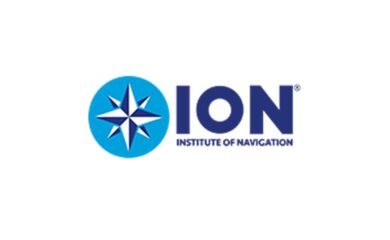 News
22.10.2021
The Institute of Navigation selects HighWire for Hosting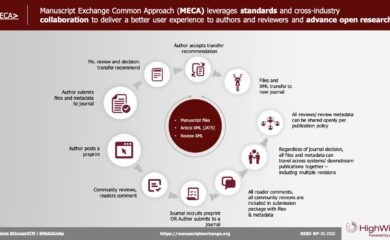 News
08.10.2021
What's next for MECA?