Insight
Do libraries have a future?
It pains me to inform readers of this blog that for some time now it has been customary in publishing circles to pass unkind remarks about the future of libraries in the digital age along the lines of, 'well pretty soon they'll all be branches of Starbucks'.
Talking to Jane Harvell of University of Sussex Library, however, doesn't lend any credence to this view. If anything, the core skills of librarianship would seem in more demand than ever before – and the building itself (extended substantially since the days when, as an undergraduate, I used to go there to sleep off heavy lunchtime sessions) is rammed to its concrete rafters with students who more than ever use and value it as a workspace.
We last talked to Jane over a year ago, shortly after the funders of research had lobbed a grenade labeled 'Open Access requirements' into the building and left people like Jane to sort through the rubble for body parts. Now that the smoke has cleared somewhat, we felt it worth going back for an update.
Open Access and funding
The last year has seen greater clarity in how Open Access (OA) will work, although many questions still remain to be resolved.
On the plus side, universities are now spending their APC 'pots', and there is much better understanding among academics about OA (although there remains entrenched opposition in certain quarters – e.g. among UK historians).
Something that has come in since we last spoke, and which is now focusing minds, is the HEFCE requirement for the next round of UK research funding in 2020, known as the REF. This says that: 'to be eligible for submission to the post-2014 REF, outputs must have been deposited in an institutional or subject repository on acceptance for publication, and made open-access within a specified time period.'
In other words, with a few exceptions, articles and conference proceedings that have REF-relevant funding will have to be published Green or Gold OA. A date has been given of April 2016, although institutions are urged to start complying straight away. Most of the impact will fall on sciences and social sciences.
This has piqued the interest of the academics, whose professional careers are intimately bound up in the REF, and they are asking questions not all of which their institutions find easy to answer. For their part, institutions are slightly at sea: while it is good to have a clear policy from HEFCE, they are not quite sure how they are going to be able to afford this new compliance requirement: 'the procedures and the funding are not in the right place at the moment.'
Meanwhile pressure has been put on publishers at a national level, led by RLUK (the group that covers a number of large UK research libraries), to reflect the costs associated with OA in their subscription charges for hybrid journals – failure to do which has led to accusations of 'double-dipping'. Publishers are responding, but with varying degrees of amenability, and Elsevier's stance on pricing, particularly, has attracted negative media coverage.
Many institutions have set up their own pots to allow academics to publish 'Gold OA', led by the likes of UCL, who have a very pro-OA management. More transparency and collaboration are coming into how institutions spend these pots, with many (Sussex included) publishing details of their costs on Figshare, and RCUK requiring institutions to report their compliancy rates (77% in the case of Sussex). Paradoxically, however, the majority are still finding it difficult to spend all their APC money.
Partly, this reflects the difficulty of getting a new system going. Jane estimates that by March next year Sussex will be spending well, and will spend over within the next two years, which will mean finding extra money. However a significant additional problem is being able accurately to size the cake – because institutions have great difficulty in finding out exactly what is being published by their researchers.
What are we publishing?
Some do better than others at this, but it a widespread problem for those who would like to exert more control over what their institution publishes, and even to have a concerted research publication strategy.
Such efforts tend to be frustrated by the three-cornered nature of the relationship, with many individual researchers talking directly to publishers. These author/publisher relationships can be strong, and hard for institutions to break into. In addition, academics as a breed tend to resist being controlled or directed by institutions.
This aspiration of institutions to have more control over what is published – and at the very least to know what is being published – is not new. But it is clear that the compliance requirements of funders over OA are forcing libraries and research departments to have to get involved.
Standards and metadata
Another area where OA is driving increased focus is that of metadata standards. At the moment a great deal of metadata is being manually keyed in, and there is a dearth of accepted standards for metadata, causing a great deal of unease among librarians called on to improvise their own ways of doing things – deeply troubling for people who have grown up with established systems such as the Dewey system to lean on.
All this manual keying and uncertainty makes the whole business expensive and risky – so the arrival of RIOXX, backed by Jisc, has been very welcome. Rioxx focuses on 'applying consistency to the metadata fields used to record research funder and project/grant identifiers' with the aim of supporting 'consistent tracking of open-access research publications across scholarly systems'.
Jisc also provides further help in this area through its project, Pathfi…; projects and Publications Router service, and is one of a number of bodies in the ecosystem that have done useful work in the last year to help people like Jane in coming to terms with the new compliance requirements around research.
In this connection, she was interested to hear about the work of CHORUS in the US (as reported on this blog in our recent interview with Howard Ratner) although this is solely a US initiative (for now at least). The University of Sussex Library speaks regularly to librarians from other countries (they have just had a delegation from Japan) to see how they are dealing with similar issues. Jane's perception is that the UK is fairly ahead of the field. Certainly the US, although far better resourced, generally, has difficulties collaborating so effectively due to the federal system.
Metrics
Talking metadata leads naturally onto a discussion of metrics, and the other significant part of the funding process; how results of publication are assessed.
Unlike some of her academics, Jane is a fan of altmetrics, but she highlights a danger that many of them fear. There seems a natural tendency in this age of targets and league tables to be numbers-driven, and also highly selective in the particular number that people focus on. (Perhaps it's a guy thing, I suggest; growing out of the male fixation on things like batting averages and golf handicaps.) As we move away from impact factor, an imperfect enough measure in many people's eyes, and consider applying altmetrics to the institutional repository, the danger is we focus on something even more misleading such as the number of likes or retweets a particular paper receives.
Citations (which impact factor is based on) don't tell the whole story of a paper's real influence, but the fact that an article gets retweeted a lot probably tells us even less.
In the most recent REF exercise, there was an initial attempt to introduce 'impact cases' – a more narrative-based measure, so perhaps less crude – into the funding process. This was subsequently rowed back on, but is still in the ether as an idea, and perhaps as a future intention.
Whatever your view of the relative merits of these measures – or the particular fuel mix that might in future produce an improved way of measuring the impact of research – the point is, it is an area in flux. One to watch.
Open access books
With the advent of initiatives such as Open Library of the Humanities, Knowledge Unlatched and OAPEN, a new word has crept into the vocabulary of librarianship – 'pledge'. Libraries are asked to pledge a sum of money to make a collection of books openly available. In the case of Knowledge Unlatched and OLH the amount required was not huge, and made sense within the library's budget, so the University of Sussex went ahead. This activity is largely in a pilot and 'proof of concept' stage, but is gathering a lot of momentum. Results will be closely watched.
Though there is a lot of excitement about this model, which in essence takes a 'crowdsourcing' model to solving the problem of the virtual collapse of the market for scholarly monographs, Jane predicts that many of the traditional humanities people will not support it, with a division opening up on age lines. So there may well be a long way to go!
Users
Jane has seen a big move towards digital in book provision over the last year at Sussex. 'We spent a third of our book budget on e-books last year; the most we've ever spent on them. A massive increase.' A lot of this is driven by Patron Driven Acquisition (PDA).
However, on the subject of students acceptance (or otherwise) of e-books, Jane's anecdotal evidence supports that of a few studies on the subject that have appeared in the press: 'if you ask them, they prefer print'.
She doesn't believe this will hold e-books back, however; pointing to what happened with journals. When asked ten years ago, academics would always say they preferred to browse their print journals in the library rather than read them online, but the changeover to digital has been complete, and when it comes to complaints there has been 'not a squeak'. 'Nobody goes in the library to browse the latest copy of their journal anymore; they just don't have the time: there's too much information out there'.
In the case of e-books, a lot is down to publishers in her view. Formats and usability need to be better – and pricing more realistic. With the 'collapse' of books, new players have come into the market such as Vital Source and Kortext providing cut-down books or books on limited licenses, however pricing seems to be across the board 'really bad'. Asking for quote recently to supply 400 students, she was quoted 'the e-book price times four hundred' – not a particularly institution-friendly pricing model.
Meanwhile the potential market is growing all the time, with students and researchers increasingly bringing their own devices to work on – a huge variety of them, causing some inevitable problems for the librarians who have to support these. In a sense the library information desk of the future looks less like a coffee bar than a 'Genius Bar'.
The future of the library and librarianship
With the example of journals in mind, Jane looks at her shelves now and wonders what they will look like in a few years time as the shift towards e-books continues. It is unlikely that a research library would ever contain no books at all, but with the pressure on space it seems inevitable that print collections will shrink to reflect what is taught and studied in the institution (Sussex, for instance, no longer teaches Russian, so has to divest itself of many of its related texts) and also certain local specialisms.
There is a category not quite archive material, but with a certain uniqueness and relevance to the institution, which no librarian would throw away in a million years. Sussex is famous, for instance, as the home of the Mass Observation archive, now housed in a newly-built specialist facility called The Keep (http://www.thekeep.info/) – but because of this the institution also has a unique collection of 80s ephemera, designated 'legacy' but not maintained under archive conditions.
This distinction points up an important parameter for the profession – librarians are neither archivists nor conservators. A librarian maintains a living collection for users, based on their needs, and a large part of the job is actually getting rid of books that are no longer used and/or are readily available and accessible elsewhere (with the growth of digital now massively expanding that 'elsewhere').
Fundamentally, the job is not about physical objects at all, but about enabling access to knowledge and information. And this is why, in Jane's view, it has future – and a very busy future indeed. Although in the short term, bedding in Open Access is a major concern, longer term another whole slew of issues, partly arising out of OA, will have to be dealt with; issues that involve the particular skills and perspectives of the librarian.
These include digital preservation, data management, text mining (increasingly being seen less as an illegal activity than as an essential requirement for the way research information is offered), changing research behaviors, and digital archives. With all of this in mind, Jane is taking on a new role as Head of Content Delivery and Digital Strategy for a six-month period.
She forsees an interesting future for a new breed of librarian, focused on discoverability, interoperability and supporting some of the core activities of the institution in teaching and research.
… And anything but a glorified barista!
Latest news and blog articles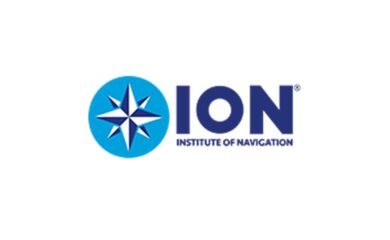 News
22.10.2021
The Institute of Navigation selects HighWire for Hosting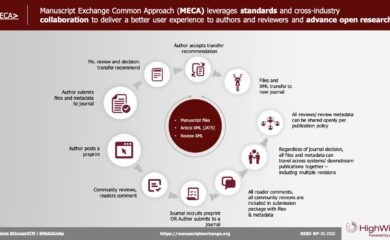 News
08.10.2021
What's next for MECA?