Insight
Data, What is it Good For? Success…that's what
Our world is driven by data. You may THINK that you decided to buy a new blue sweater at the mall last Thursday, but in fact the retailer analyzed data that drove marketing that ultimately lead you to purchase that sweater at the specific time and place that you bought it. Like it or not, it's a fact of (business) life.
Data drives every aspect of other businesses, and of course we use it in ours as well after all, scholarly publishing is as much a business as it is a service to science. But are we using data enough; do we have the right data; and are we looking at the results in a meaningful way?
Last week I attended the ALPSP conference in London where I heard some really great talks on the topic of data – not only in terms of how we as publishers manage the published research data, but data ABOUT the research we publish. One panel in particular spoke at length on the topic, making points such as, publishers should have a clear line of sight on the data surrounding every aspect of their program, otherwise they are doing a disservice to the science they serve. Bingo!
The entire time I had to restrain myself from leaping out of my chair and shouting, "this is what I've been trying to tell you people!" But it was a scholarly publishing meeting, so I didn't.
Then earlier this week I spoke at the PSP journals seminar/webinar on the topic of data and the importance of understanding the performance of  journal content now, while it's relevant. A publisher that bases editorial decisions on their Journal Impact Factor is acting too late. Predictive analysis from current, relevant, accurate data gives the insight necessary to make fact-based decisions now to change the course of impending performance and ultimately affect the Impact Factor.
Goodhart's Law tells us, "When a measure becomes a target, it ceases to be a good measure."
Hooray! That's what we want. The Impact Factor is shamefully based on old data. It's almost taunting us to affect it.
And of course, publishers are slaves to the measure. Impact Factor. All of us scurry to see the results every summer. Are we up? How much? Down? Oh no. The Impact Factor drives so many important things about our publishing business. Institutions require faculty to publish in a journal with a minimum IF, therefore journals that are at or near that threshold (usually five) are keenly attuned to the importance of staying above that very important line. Dip below and they'll not get the number of highly-citable papers, which means they'll publish papers that won't get as highly-cited, which means their IF will continue to drop. It's a spiral effect that's hard to escape.
Think of it another way: the likelihood of certain data outcomes is described by data. But each individual outcome just has a probability of fitting the model, or not. So the data doesn't drive the decision, but describes it. And what businesses can do is understand the aggregate and then anticipate it. So using the IF is a little like looking at last year's fashion sales to predict next year's. The years probably DO have something to do with each other, but the model based on sales might only predict 40% of the outcome next year. Suddenly people wear acid-washed denim again. Whatever did I do with my prairie skirts?!
Look at the data analytics to observe trends. Monitor the citation, sharing, and usage performance of the content you published in very recent months. Use this insight to make critical determinations about how to best adjust your publishing program to maximize citations. Besides the fact that you should know all of this information and have a tool that organizes it any way you want and is flexible enough to show the data sliced and diced in the precise manner you need, the other reason you should use rich data analytics is … your competitor is doing it and they're going to beat you in the market for papers if you don't
A final word to remember: A publishing program will only flourish if it is run with an eye towards success – both in terms of editorial and revenue performance. Our market is experiencing many unexpected changes:
Hosting platform vendors are being acquired by their customers' competitor.
Self-publishing associations are unexpectedly moving to commercial publishing.
OA journals are rising in Impact Factors and new challengers are rapidly taking over the long-time leaders.
What these changes tell us is that decisions about your publishing business need to be made using the richest depth of information possible. Ignore this at your peril.
Latest news and blog articles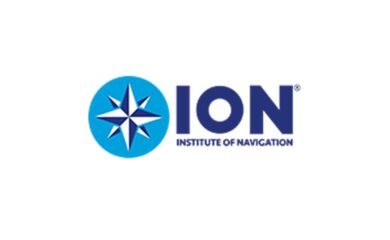 News
22.10.2021
The Institute of Navigation selects HighWire for Hosting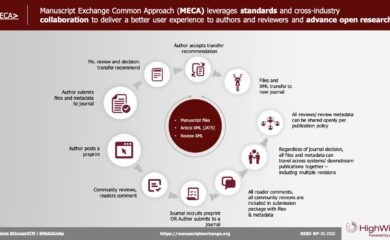 News
08.10.2021
What's next for MECA?