Insight
Bringing Value to HighWire Customers
Understanding our customers' needs in a maturing market, today and into the future
In April 2016, I reported in the HighWire newsletter on the Spring Publishers' Meeting, Stanford, USA. At that meeting, Dan Filby, CEO HighWire communicated the demonstrable progress of delivering on commitments made during 2015. The focus of my review was to look at the results of this raised level of service and how these impacted upon the scholarly publishing market (a market which all too often pays lip service to the reality of supporting customers).
At the Stanford meeting, Dan talked about the Business Value Map process (BVM); a process developed in partnership with HighWire's customers. This process is specifically designed to align HighWire's activities and strategies to the customer base resulting in an increase in the "value" brought to publishers by technology. Fast-forward to May 2016 and the HighWire London Publishers' Meeting, and I was very aware of how rapidly the market is maturing and also how customers' expectations from their technology partners is likewise growing.
Successful management tools and business models
In addition to BVM, another management tool that our leadership team use in our drive for customer success is the Business-IT Maturity Model (BIMM).
BIMM was first developed in the early 1990's following a three-year study of 35 global IT organisations that were in various stages of organisational transformation. BIMM is an invaluable management tool and can be applied to start-ups through growth to maturity and even to entire ecosystems.
How BIMM works
The tool looks equally at how the maturity curve applies to both the demand and supply side. The S-shaped learning curve and levels indicate the progress of the market in exploiting technology and the IT organisation in becoming more efficient and effective in delivering services. This is an ideal model for managing the increase in maturity and the evolving demands of this over time.
To the left of the S-curve are the characteristics of business demand at each of three levels.  To the right are the corresponding goals of supply. It is important to recognise this is a developmental model.  It is HighWire's mission to align demand and supply and to progress through the levels maximising the value to our customers with open platforms, converging systems, and flexible/agile supply models. In doing so we can transform both our customer's business and our own.
Characteristics of Level 1 Business-IT Maturity
At Level 1, business demand is focused on efficiency.  Demand is primarily about transaction automation (e.g., replacing manual activity with information systems) in pursuit of cost savings. The technology market within publishing has moved on significantly from this level.
Characteristics of Level 2 Business-IT Maturity
At Level 2, the focus moves from efficiency to effectiveness. For this to occur the business must work across functional silos to achieve an end-to-end service with integration rather than simple functional performance. Closer cooperation with customers and stakeholders, such as HighWire's work with the Publisher and Librarian Advisory Councils as well as increased partnering is a characteristic of progress. Identifying partners that bring value to customers is critical. At our spring publishers conference Dan Filby spoke of our accelerated partner program which includes: CrossRef, Dryad, Trend MD, Rievent, Expert System (nee Temis), Google, Altmetric, Tizra, Math Jax, PRE, Sheridan, Kudos, CCC. We've recently added ReadCube to our partners, which indicates HighWire's progression in aligning itself to the maturing needs of the market.
Characteristics of Level 3 Business-IT Maturity
At Level 3, business demand shifts again from effectiveness to innovation and growth. The provider needs to expand its business and market intelligence when meeting the needs of its customers, based on more extensive data and sophisticated analytics.
Providers at this level need to innovate quickly such as the HighWire new products Impact Vizor and Direct Publishing; have agile architecture like the JCore platform; well-structured and flexible talent pools; processes; technology; and trading relationships in order to connect with a fast-changing ecosystem.
Conclusion
We believe that the Business-IT Maturity Model is a very effective framework to leverage as we drive to increase the business value we deliver to our customers; in helping the team shift the dialogue with our customers from cost to value; by elevating the business demand; and by improving the effectiveness of our supply and service as we strive to align and operate at BIMM level 3!
Latest news and blog articles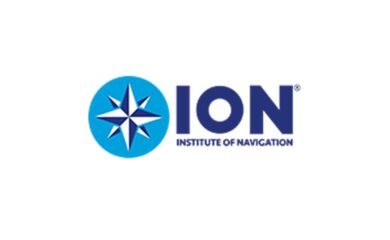 News
22.10.2021
The Institute of Navigation selects HighWire for Hosting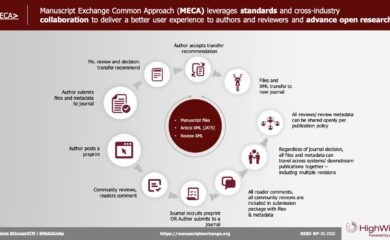 News
08.10.2021
What's next for MECA?