Insight
10 key trends in digital publishing and what they mean for your ROI
Every now and then it pays to take a bit of a drone's-eye view of your area of practice and chart out the key areas where the landscape is changing fastest. On my most recent survey of this kind – looking at the digital publishing landscape – it occurred to me that the totality of what I could see was having a drastic effect on one particular area of corporate planning: return-on-investment (ROI) calculations. In a nutshell: how do you calculate ROI intelligently when the nature of your investments is becoming so diverse and so fast-changing?
So here's a summary of ten key trends in digital publishing and how you need to respond in the way you calculate ROI.
10 key trends
1. The rise of funder power
Research funders are playing an increasingly important role in scholarly communication. Their desire to measure and to improve the returns on their investments emphasises accountability and dissemination. These factors have been behind their support of and mandates for open access (and the related, though less contentious policies on data sharing).
2. Reading patterns
Reading patterns are changing. People are reading more but spending less time per article. Access and navigation to articles is increasingly driven by search rather than browsing. Researchers spend very little time, on average, at publisher web sites, 'bouncing' in and out to collect what they need for later reference.
3. Mobile
The rapid general adoption of mobile devices (smartphones and tablets) is starting to change the way most researchers interact with most journal content. Device use on university campuses is increasing fast, and BYOD (bring your own device) is becoming a fact of life for librarians.
4. E-journals/subscriptions
Journal publishing has become more diverse and potentially more competitive. Virtually all STM journals are now available online, and in many cases publishers and others have retrospectively digitised early hard copy material back to the first volumes. The proportion of electronic-only journal subscriptions has thus risen sharply, partly driven by adoption of discounted journal bundles.
Consequently the vast majority of journal use takes place electronically (for research journals, at least) with print editions providing parallel access for some general journals, including society membership journals, and in certain fields (e.g. humanities and some practitioner subject areas).
As far as subscriptions go, we are seeing unprecedented levels of access, with annual full-text downloads estimated at 2.5 billion. In the UK alone it has more than doubled in the 10 years. In the US the numbers of serials subscriptions at ARL libraries has grown dramatically to a high point in 2011.
5. HTML5
In its newest form, the mark-up language that underpins the Internet looks set to . Not only does this clever document format promise a streamlined workflow – increasing efficiency and saving money – but, in supporting the latest tech trends, it's shaping up to be the most exciting and intuitive way of producing digital content ever. This is particularly true for ePubs, which are built using the language; great news for education and scholarly publishers, who are enjoying a big ePub year.
6. Social media
Social media and other Web 2.0 tools have yet to make as large an impact on scholarly communication as they have done on the wider consumer web. The rapid development and proliferation of services compound the problem and militate against the development of a critical mass of users for any particular service. Social media is starting to become more important however, given the very high rates of use within the general population, and the integration of social features into many other types of software.
7. Open access
After years of fierce debate between academics, publishers, researchers, libraries and educational institutions on how best to manage open access (OA), the world is finally with the model – particularly the economics of it. With this in mind, 2015 is seeing publishers embrace OA and, with the rise of mega journals and the online communities that support them, an improved peer-review process seems inevitable.
8. Open data
The explosion of data-intensive research is challenging publishers to create new solutions to link publications to data, to facilitate data mining and to manage the dataset as a potential unit of publication. While questions remain about how some of the more esoteric data-types in highly specialized fields can be made widely accessible, it is clear the funders are serious about this, and an infrastructure is evolving.
9. User-generated content
Thanks to the power and reach of digital technology, publishing has become one of the most democratic industries around – as the eBook self-publishing boom of recent years so vividly attests. But the contributions of users, in the age of social media and the read/write web, are not limited to such examples where the 'user' takes on the traditional role of 'publisher'.
In reference products such as our recently released online version of , user contributions and comments add value by localising the content for particular audiences. Expect to see more innovative examples like this in future of how user-generated content can extend and enhance publisher products.
10. Outsourcing/offshoring
With more pressure than ever on publishers, the outsourcing of production – which often involves using an offshore company – has become par for the course. This very practical response to a highly pressurised publishing climate has been gathering pace over the last few years, and looks set to continue in the coming months.
What this means for your return on Investment (ROI) calculations
Clearly, it's all about change. Whether what we're seeing is disruption or evolution can be argued about (and there are plenty of people willing to do just that!) but the nett effect of all these trends is undeniable: the landscape is changing. This leads to more experimentation with business models, more complexity, and thus more pressure on how you calculate ROI correctly. HighWire suggest the best model for calculating ROI is based on this HubSpot article.
Calculating ROI the right way
CLV (also called LTV) moves the emphasis of your payback calculations from individual sales to the total value of sales to a particular customer. It allows you to segment your market and identify your most profitable customers – and to link them to particular discovery channels. You might find, for instance, that the customers who come to your site via paid search generate significantly less revenue for the business than those who arrive there via organic search – and steer your marketing spend accordingly.
Practically speaking, finding ROI the right way means that you need to combine your web analytics tools with the data stored in your order processing system – this could be HighWire's SAMS (other systems are available).
Latest news and blog articles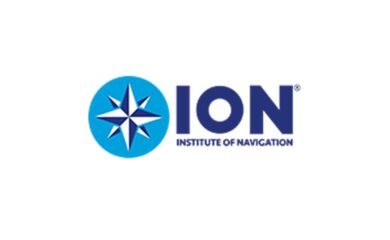 News
22.10.2021
The Institute of Navigation selects HighWire for Hosting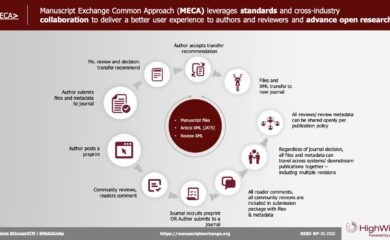 News
08.10.2021
What's next for MECA?