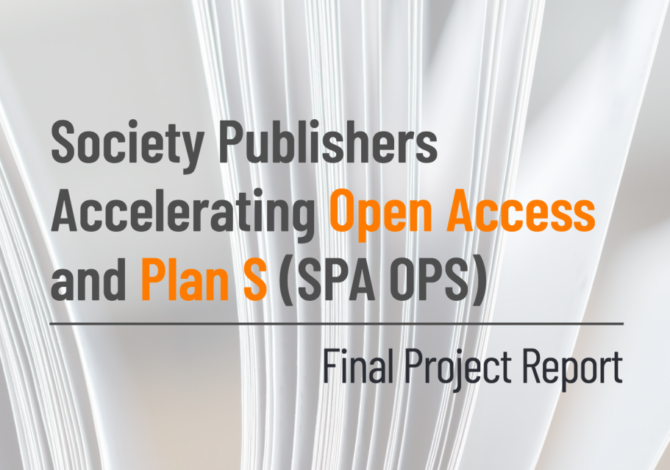 News
HighWire welcomes the launch of the Society Publishers Accelerating Open Access and Plan S (SPA OPS) report
Last week the HighWire team attended the ALPSP Conference for the launch of the eagerly-awaited Society Publishers Accelerating Open Access and Plan S (SPA OPS) report and toolkit, an independent report developed by Information Power – a UK-based consultancy firm working for funders, libraries, consortia, publishers, societies, and universities to enable innovative collaboration and new perspectives.
The research and resulting toolkit was funded by the Wellcome Trust and UK Research and Information (both members of cOAlition S) in partnership with ALPSP. HighWire was pleased to contribute logfile data on behalf of two of our society publishers (Portland Press and The European Respiratory Society) so that the usage of open access articles by various organizations across the globe could be analysed as part of the SPA OPS pilot.

We welcome the launch of this final project report, which is designed to help support learned and society publishers to accelerate their transition to open access in order to comply with Plan S. The cOAlition S initiative, now due to come into play in January 2021, seeks to move to a world where all government-funded research findings are made immediately available to all via open access.
The report documents 27 business models and strategies which can be utilized by learned society publishers to transition to open access. The findings show that the most promising of these pathways is transformative agreements, recognized by cOAlition S as one of the key Plan-S-compliant transitional pathways. The accompanying toolkit includes an implementation model, and the expectation is that societies will use this to offer transformative agreements as early as 2020.
Amongst the other promising business models to support a full transition are:
Cooperative infrastructure & funding models
Evolving subscription models
Article transaction models
Open platforms
"One item raised during last week's ALPSP conference was that publishers looking at transformative agreements have raised concerns that it is a distraction from core business, and may prove difficult for staff to deliver on, as it is an additional pressure on top of business as usual," said Byron Russell, EMEA Sales Director at HighWire. "We anticipate that a cultural shift will be required at society publishers in order to adapt and put the transition to open access at the core of business rather than peripheral to it."
Thank you to Alicia Wise and Lorraine Estelle of Information Power for all their hard work on this project, as well as to The Wellcome Trust, UKRI and ALPSP for funding this important initiative, and of course to all society publishers who took part in the SPA OPS surveys and workshops!
The full report and all project outputs are available under a CC-BY licence on the ALPSP website and at https://doi.org/10.6084/m9.figshare.c.4561397.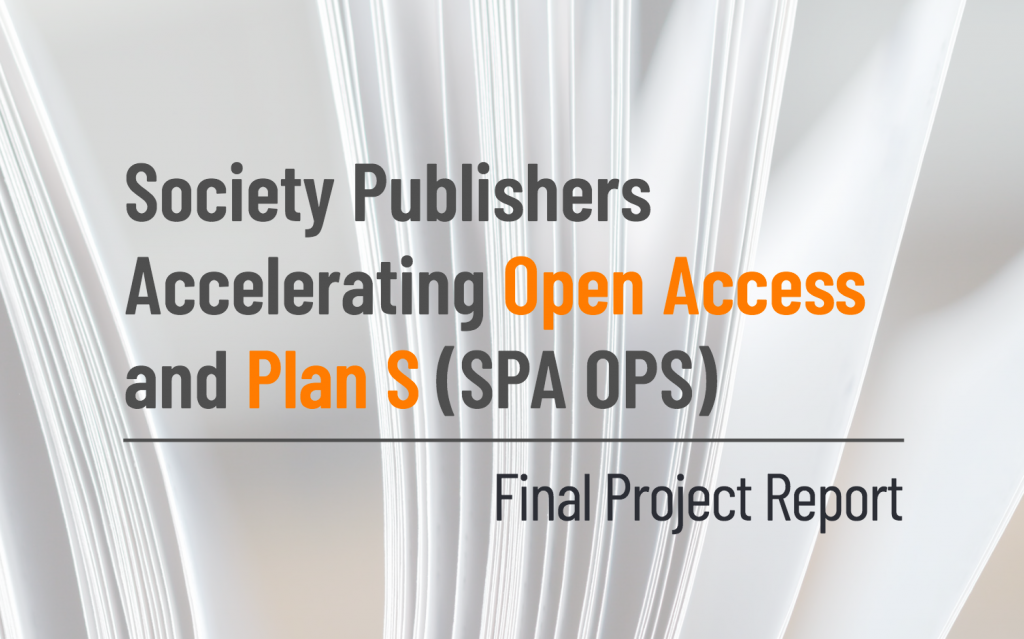 Latest news and blog articles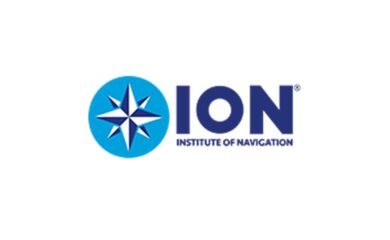 News
22.10.2021
The Institute of Navigation selects HighWire for Hosting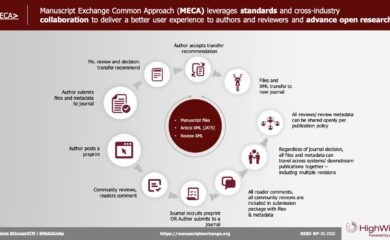 News
08.10.2021
What's next for MECA?