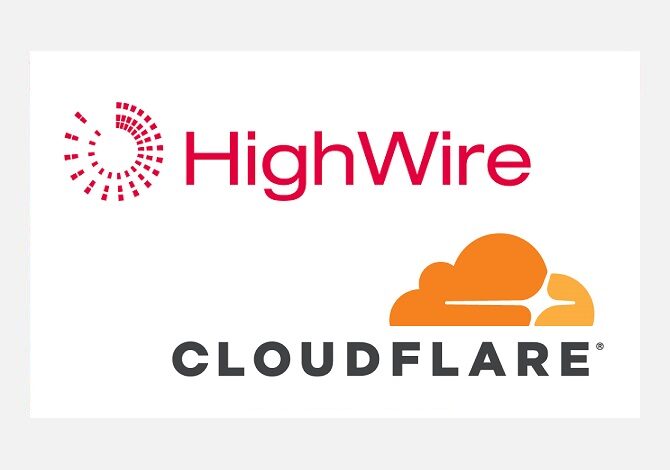 News
HighWire leverages CloudFlare to keep medical journals online in face of surging COVID-19 traffic
APRIL 21 2020, Los Gatos – Scholarly publishing technology provider, HighWire, is working with Cloudflare Inc., the security, performance, and reliability company helping to build a better Internet, to ensure that the world's information stays online, accessible and responsive during the COVID-19 global pandemic. 
HighWire customers across the board are seeing heightened traffic, successfully serving nearly 25 million more requests in March than in January while remaining highly responsive. HighWire hosts sites and medical journals for key information providers including Science Magazine, Cochrane Library, The World Health Organization and bioRxiv / medRxiv, all of which are currently experiencing record levels of traffic. As preprint repositories, medRxiv and bioRxiv in particular are playing a key role in rapidly sharing knowledge in a fluid landscape, with both rendering over 15M unique page views during the month of March, up from a monthly average of 4M for bioRxiv and 1M for medRxiv.
With traffic to some HighWire hosted journals surging by almost sevenfold, and some individual articles attracting over 4 million unique pageviews, a robust resilience plan is critical to ensuring that the global research community can access information and point-of-care resources during this crisis. HighWire's infrastructure maintains a 99.9% uptime rate, and has carried out a number of performance tuning measures over recent years to provide surge capacity.
For such unprecedented levels of traffic, HighWire leverages Cloudflare to isolate requests for new research which is trending globally. Access to any highly requested page or document can be offloaded to Cloudflare to ensure traffic surges are absorbed and the remainder of site function is not impacted. Additionally, Cloudflare constantly scans traffic for malicious attacks and requests, provides zero day protection for security breaches, and operates multiple points of presence through the Cloudflare Global Anycast Network— all of which allows for larger assets to be served locally at a distributed level, reducing server load and increasing speed while eliminating multiple points of failure. 
"At a time where many online resources are experiencing load-related disruptions in services, we are proud that HighWire's technology and services have proven so reliable at this time, absorbing traffic levels of 2-6x the standard while continuing to serve end-users with no change in uptime or response time," said Todd McGee, VP of Research, Development and Operations, "Having a robust and reliable high availability strategy is paramount, which is why HighWire has put considerable time and resources into developing this over the past few years in order to provide our customers with a stable service that bolsters the community."
Latest news and blog articles