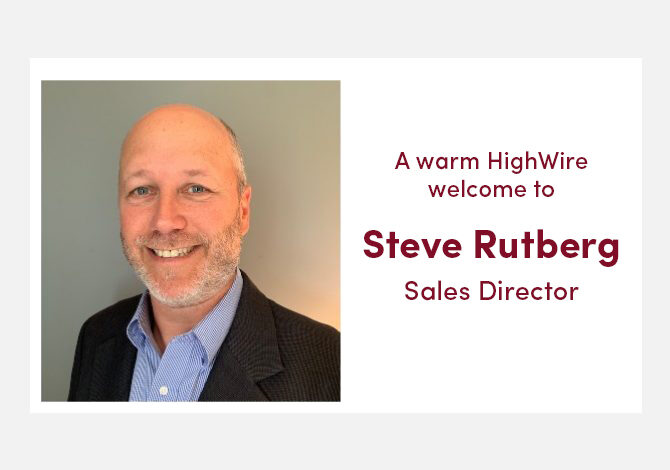 News
HighWire further strengthens customer focus with appointment of Steve Rutberg as Sales Director
Steven Rutberg joins HighWire's global sales team, bringing experience from Taylor & Francis, Pearson, Routledge and Wolters Kluwer Health. 
SEPTEMBER 10 2019, LOS GATOS – Scholarly publishing technology provider, HighWire, today announced the addition of publishing industry veteran Steve Rutberg at Sales Director. 
Bringing over 25 years' experience in senior sales and marketing roles, Steve marries his long tenure in publishing with a passion to help publishers succeed technologically. Steve most recently spent seven years as Sales and Marketing Director with Firebrand Technologies, a publishing technology solutions provider. Throughout Steve's career he has embraced rapid advancements in technology and facilitated publishers' advancement. 
With this year's additions of Miles McNamee, Matt Pederson, Byron Russell and now Steve Rutberg, HighWire's experienced sales team now incorporates industry-spanning expertise from leaders including Copyright Clearance Center, Outsell Inc., Ingenta, Pearson, Elsevier, Wolters-Kluwer Health and Taylor & Francis. 
Commenting on his new role, Steve said: "I'm very excited to join the growing HighWire team to develop new business opportunities and to support and enable its distinguished and long-standing community of publishers. Driving digital transformation and technological innovation has been a guiding light throughout my career, and one that will now the be cornerstone of my role with HighWire."
Miles McNamee, Vice President of Global Sales, said: "We are glad to welcome Steve, whose appointment continues our approach of embedding deep industry knowledge in order to deliver a customer-centric model of engagement that will deliver industry-leading technology and innovation." 
You can connect with Steve on LinkedIn here.
### 
Contact
Natalie Guest
HighWire Marketing
nguest@highwirepress.com
About HighWire
HighWire is a global provider of digital publishing solutions and platform expertise across all aspects of the publishing life cycle, including content management and hosting, e-commerce, analytics, access and identity management, manuscript submission and tracking.
Born out of Stanford University, HighWire is backed by Stanford and private equity firm Accel-KKR, recently listed as the top founder-friendly investors for entrepreneurial partnership. This combination of deep digital understanding, academic expertise and strong financial backing makes HighWire the technology partner of choice for world-leading commercial and academic publishers.
For more information, please visit highwirepress.com and follow us on Twitter, LinkedIn and Facebook.
Latest news and blog articles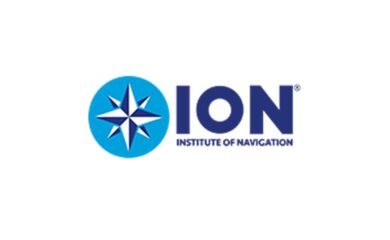 News
22.10.2021
The Institute of Navigation selects HighWire for Hosting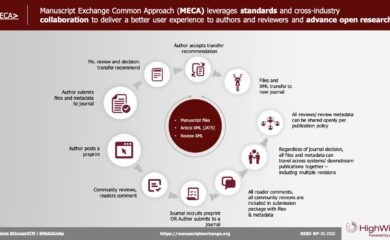 News
08.10.2021
What's next for MECA?