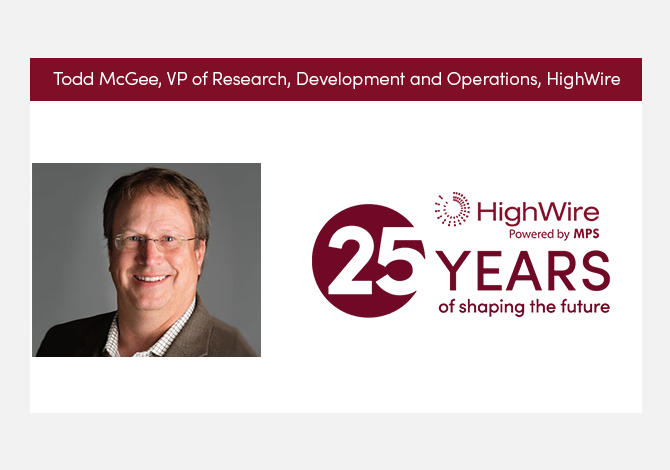 News
HighWire at 25: Todd McGee looks back
Last week saw HighWire's 25th anniversary, a huge milestone in our history. Founded by Stanford University during the early days of the web, HighWire pioneered the online revolution in scholarly publishing.
Since then, our world has transformed beyond recognition and our industry is facing disruption like never before. In the last year, we've all had to come to grips with the "new normal", exploring new ways of doing, sharing and publishing science and research more rapidly and more collaboratively than ever before. 
In this blog post, Todd McGee, Vice President of Research, Development and Operations at HighWire, gives us some insight into the early days of HighWire and how he got involved. 
---
Back in 1994, the US Postal Service announced that it was going to be tripling the third-class postal rate; that's the rate that is used for mailing things like magazines and catalogs. The American Society of Biochemistry and Molecular Biology, publishers of the Journal of Biological Chemistry, had been struggling with rising costs and shrinking membership for years. They had tried all sorts of things like rejecting more articles and shrinking the size of the print to save on costs of the Journal, but nothing was helping. With the announcement of the increase in postal rate, they determined that those increased costs would have to be passed to the Society membership – a move that would essentially doom the Journal and Society. The Journal and Society were in an existential crisis.
Bob Simoni, one of the Associate Editors of the JBC, was returning from a Stanford Faculty Senate meeting and ended up sharing a cab with the Stanford University Librarian, Mike Keller. Bob took advantage of the time to ask Mike whether librarians would object to them publishing the JBC on CD-ROM, the technology of the day. Mike shuddered and explained that librarians hate CDs because they have a tendency to "walk out" of libraries in student backpacks. Mike went on to relate a cool project that the Libraries was working on and suggested that Bob consider  leveraging this new thing called the "World Wide Web" to publish the JBC. Bob and Mike agreed to discuss it further.
John Sack had recently left the Stanford Data Center and was recruited to lead the project that came out of Bob and Mike's discussions. Over a bottle of red wine one weekend, John came up with the name HighWire and the first meeting of staff was called in January of 1995. The meeting involved lots of smart people from the Stanford Library and Data Center community who were essentially pitching in on Mike Keller's latest scheme. 
Meanwhile, on the other side of Stanford campus, Bob Simoni went to one of the post-doctoral fellows working in his lab, namely me, and said "I understand you know what this thing called Mosaic is, what can you tell me about it?". Mosaic was the first really usable web browser, it had been released by the National Center for Supercomputing Applications and I was one of the beta testers for it way back in the day. I was also the only person in the Bay Area who had both a PhD in the Biological Sciences and had written a web page. It was the early 90s, not many people had written a web page. When I explained what Mosaic was and how the web worked, Bob said "and I quote, "I am talking to these folks over in the Libraries about putting the JBC online and I need you to go to the first meeting and tell me when they start lying to me.". It was a very Bob thing to say.
The night before the first big meeting I took a WordPerfect (really) doc containing my latest manuscript and converted it to HTML by hand. I created thumbnails of the images, inserted hyperlinks to a few biochemical supply houses and scattered a few other links around to the few relevant websites that existed in those days. Bob and I showed up at the meeting and at one point I showed off my mockup from the night before to illustrate how I thought the articles ought to work. John Sack was leaning so far forward in his chair to see the small monitor he nearly fell out of his chair, and asked, "Who are you and how did you get invited to this meeting?!". 
Over the next few months we recruited more help, hired the first few staff, and had many, many meetings as we designed how an online Journal should work. We had to decide things that these days everyone takes for granted. I remember one very impassioned meeting where we debated whether we would use ghostscript to reproduce the look of the printed Journal or whether we should try out this new format that had just been released that same week called PDF. 
The meetings were twice a week and ran 2-3 hours each. We'd cram 6-8 of us into a small office and John would feed us chocolate-covered espresso beans and pizza topped with goat's cheese and caramelized onions from Viccolo's Pizza. Everyone was wired and the meetings got very loud. It was great fun. I had been asked to attend as many of the meetings as my research would allow and I was part of most of them. I was working until 2-3am in the lab so that I could make up the time spent volunteering with HighWire. And since my experiments frequently had long cycles of waiting for centrifuges to spin or for other steps to complete, I would answer emails from HighWire staff all night long.
Somewhere early in those meetings John announced that we had our first public deliverable. We had to demonstrate a working, fully-functional live site at the ASBMB meeting in May of 1995. If we didn't make it, or if the demo went badly, the project was going to be canceled. We were then named the 'Demo or Die Team' and from then on the 3 hour meetings were called the DDT meetings. The name DDT still lives on at HighWire, though very few of us remain who remember where the name came from.
Fast forward: the demo date came and we pulled it off with remarkable poise. We were the first company ever to run a high-speed data line into the San Francisco Convention Center; it had never been needed before. The JBC was a huge success and the American Association for the Advancement of Science approached us about being the second Journal we would put online. John Sack started making visits to publishers and he asked me to come along to talk shop with the scientist-editors at the Society for Neuroscience, The Journal of Clinical Investigation, Rockefeller University Press and others. John gave me business cards with the title "Scientific Advisor" on them. That was better than my unofficial title, which was "Chief Irritant". Those Journals joined HighWire. We brought in more staff as we brought on more journals. There were dogs in the office and DDT meetings still ran 2-3 hours in length, though they dropped to once a month eventually. We branched out into new areas and took on exciting projects. Eventually my post-doc was over and I had to go get a real job. I couldn't be a volunteer for HighWire any longer. I told this to John one Spring day in March of 1997 and he looked stunned. His response was, "We all thought you'd come work for HighWire." That's what I did, and I'm still here today.
Latest news and blog articles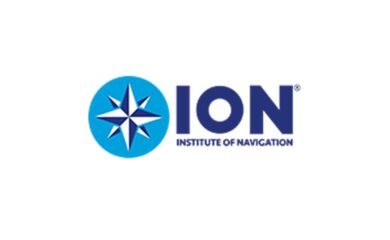 News
22.10.2021
The Institute of Navigation selects HighWire for Hosting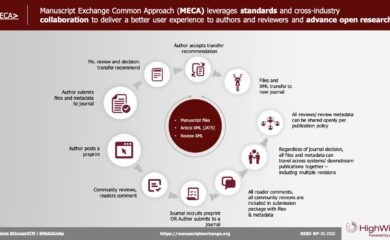 News
08.10.2021
What's next for MECA?