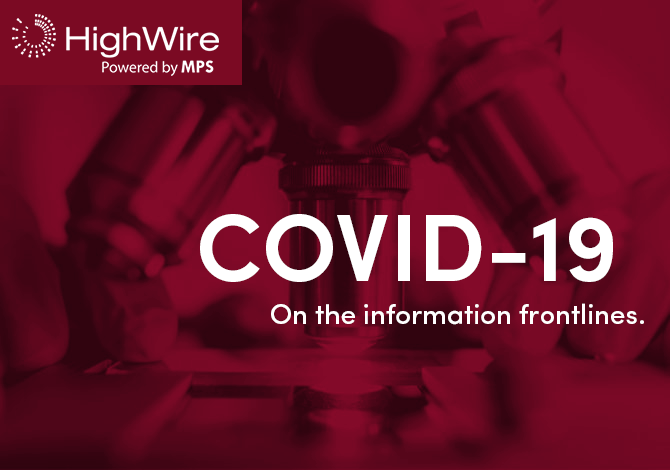 News
COVID-19 update 3: Another month in lockdown, and preprints are the talk of the town
This is our third monthly install (doesn't time fly – and yet somehow, not move at all?) where we will be highlighting some of the initiatives HighWire customers have kickstarted in the face of COVID-19, sharing information and progressing research across the globe. 
While some areas in both the US and the UK are relaxing lockdown / shelter in place guidance, HighWire employees in all territories will work remotely until at least Fall, and continue to follow best practice guidance as set out by our client the World Health Organization. We are well geared up for working in this way and have transitioned seamlessly into this "new normal" approach. 
In this difficult time,  we continue to be inspired watching the research community coming together to collaborate so rapidly and urgently during this time of change; analyzing new data across borders in a landscape that continues to shift daily. 
medRxiv and bioRxiv
Both medRxiv and bioRxiv continue to rack up record traffic, with an enormous 20 million unique pageviews apiece during April. There is much discussion about how the role of preprint servers is evolving and driving science in real time. Here's some essential reading on this topic that caught our eye:
Semantic Scholar 
As we reported in our last blog, our semantic technology partners Semantic Scholar has created CORD-19 (the COVID-19 Open Research Dataset), a free resource of over 47,000 scholarly articles. All HighWire journals are indexed by Semantic Scholar as default, driving discoverability through a new channel. As part of ConTech's webinar series, Sebastian Kohlmeier will be discussing Semantic Scholar's response to the crisis. You can register here https://us02web.zoom.us/webinar/register/WN_eJxFILoCSQyqsau4BTLZgg 
Annals of Family Medicine
Last week we were pleased to launch a new, modern hosting platform for Annals of Family Medicine, a collaborative publishing effort between a number of medical associations. This includes its own COVID-19 collection, including preprints, special reports and push notifications, which can be accessed here https://www.annfammed.org/content/covid-19-collection


Cleveland Clinic 
Cleveland Clinic has launched a series of COVID "curbside consults" authored by clinicians and addressing issues and provide point-of-care strategies for managing patients with COVID-19. https://www.ccjm.org/cc/covid-19-curbside-consults  
Cochrane Library 
Cochrane Library continues it's series of COVID rapid reviews, with the latest (on convalescent plasma or hyperimmune immunoglobulin is available here). 
McGraw-Hill Education
CEO Simon Allen appeared on CNBC last week to discuss the growing demand for well-designed digital educational materials, and their role in the future beyond the crisis. https://www.cnbc.com/video/2020/05/13/mcgraw-hill-sees-demand-for-its-digital-textbooks-as-students-learn-from-home.html
---
You can see our March highlight of customer initiatives here and April here. If there's something you'd like to see highlighted next month, let us know and we'll make sure to include it! 
Latest news and blog articles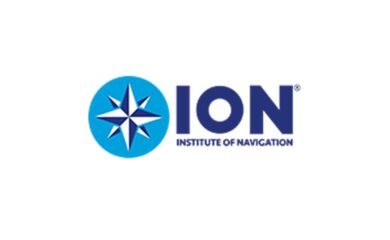 News
22.10.2021
The Institute of Navigation selects HighWire for Hosting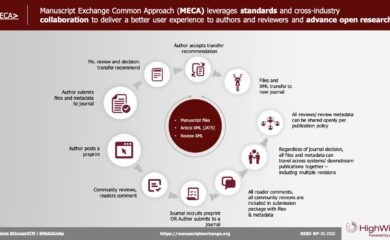 News
08.10.2021
What's next for MECA?