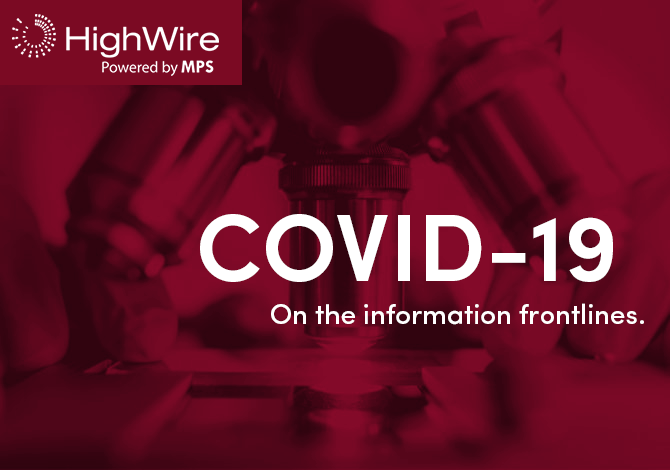 News
A thank you to our partners on the information frontlines of COVID-19
In these turbulent times, we thought we would take a moment to update the community on our continued commitment to enabling the dissemination and accessibility of knowledge. More importantly, we want to take this opportunity to thank and highlight some of our valued long-term clients and partners who are going above and beyond the call of duty to keep the world informed. 
medRxiv and bioRxiv preprint servers
Our launch of medRxiv last year alongside Cold Spring Harbor Laboratory, BMJ and Yale, turns out to have been more than timely, as preprints are currently serving a vital role in the rapid dissemination of medical information in a fluid and evolving landscape. We're enormously grateful to the work being done by researchers and by the teams at both bioRxiv and medRxiv.
John Inglis, co-founder of bioRxiv and medRxiv, told us, "The pandemic is an international tragedy and there is an urgent need for sharing new information on all aspects of COVID-19 quickly, freely, and responsibly. To help with this task, physicians and scientists worldwide have turned to medRxiv and bioRxiv in growing numbers to distribute their own recent research and find out what colleagues elsewhere are learning."
A continually updated page lists the COVID-19-related papers on both servers at https://connect.medrxiv.org/relate/content/181
Our article by Inglis last year on the evolving role of preprint servers goes into the two-stage screening process and other safeguarding practices which were put in place specifically for medRxiv to address concerns around the potential negative effects of non peer reviewed papers – this is of course something all researchers, frontline medical staff and the media should be especially mindful of at this time.
Here's the bioRxiv team practicing some best-practice social distancing (Image: Richard Sever).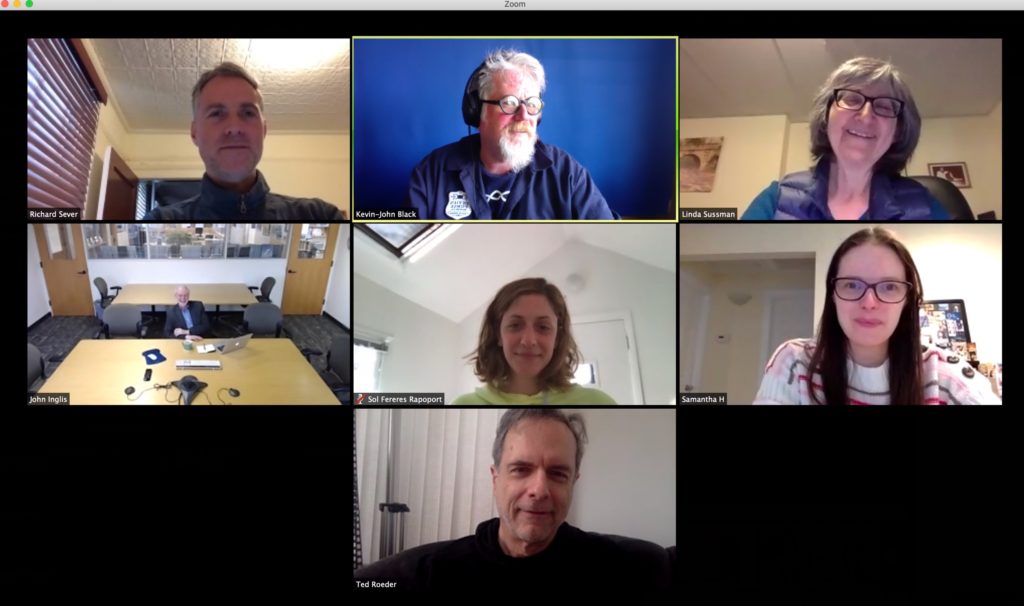 Campus Activated Subscriber Access (CASA)
Universities and institutions are rapidly exploring new ways to enable remote learning. Our development, alongside Google Scholar, of the CASA initiative provides seamless off-campus and mobile access to subscribed scholarly content, helping students and researchers stay up to date wherever they are. You can read more in our CASA FAQ.
Cochrane
The Cochrane Library provides a critical resource for researchers and healthcare professionals across the globe, and was designed collaboratively by Cochrane, its publisher Wiley, and the team here at HighWire. This is a partnership and a flagship product of which we're immensely proud. Cochrane has published two Special Collections on COVID-19 recently, drawing on the large body of work Cochrane has amassed on related conditions, with the most prominent receiving over 20k unique views so far. Cochrane has also created a dedicated hub to gather COVID-19 resources and news, and will soon be making the Cochrane Library temporarily and globally unrestricted.
BMJ
BMJ is another long-term customer of ours since 2005 for hosting of its articles and journals, and recently entered into its third-stage renewal with HighWire as part of a strengthened relationship which also saw the creation of a joint Innovation Lab. BMJ is currently collating all coverage of the coronavirus outbreak from across its journals and learning resources, which are freely available to all at https://www.bmj.com/coronavirus. The team has sent us reports that traffic to our sites is up by 6-7x the usual amount – we continue to hit our uptime targets of 99.9% to ensure that this prominent information source remains accessible. 
Science Magazine
We have been working with AAAS since 1995 as one of our first society partners, with Science Magazine as one of our earliest journals. The Science family of journals are cosignatories of a letter led by the Wellcome Trust setting out the terms under which scientific publishers should operate during this crisis, and as a result are making all data and the published papers free immediately, and aiming for expedited but thorough peer-review. 
World Health Organization
We would be remiss not to mention our client The World Health Organization (WHO), which is providing perhaps the most vital source of advice, recommendations and global information at this time (Forbes – The World Health Organization Is Becoming The Planet's Most Important Social Media Influencer). WHO is maintaining a (fully searchable, downloadable) database of research articles on the virus and its spread, along with a comprehensive hub including daily media briefings, travel advice and situation reports. WHO uses HighWire Submissions to track and manage manuscript and peer review processes, and HighWire is proud to facilitate its success and leadership.
Everyone else!
With so many of our journal publishers operating in STM, it's impossible to give everyone a direct shout out here, even though we'd love to (we'd be here all day!). We are seeing elevated traffic across the board in this space, and want to thank everyone involved for your continuing commitment, resolve, and passion for the dissemination and sharing of knowledge in the face of this crisis. 
As part of our emergency response plan, we have developed an escalation strategy to deal with any sudden surges or spikes in traffic – this will be communicated in greater detail to all customers shortly to ensure we continue to deliver the trusted and reliable service you expect.  
And remember: stay inside as much as you can, and spread information – not germs!
Latest news and blog articles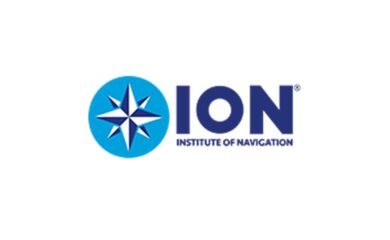 News
22.10.2021
The Institute of Navigation selects HighWire for Hosting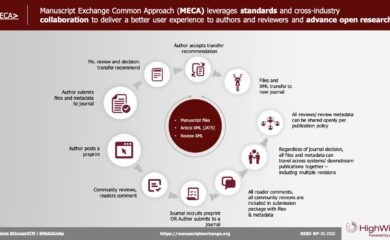 News
08.10.2021
What's next for MECA?