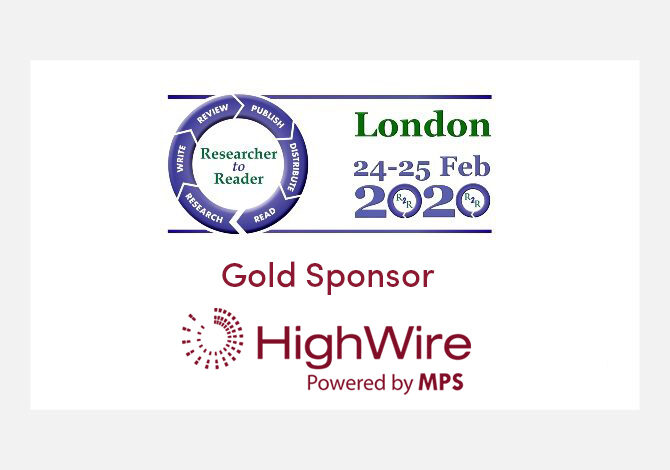 Gold Sponsor
Researcher to Reader 2020
HighWire is proud to once again sponsor Researcher to Reader Conference, the premier forum for discussion of the international scholarly content supply chain. The conference takes place in London each year.
The Conference Programme covers key topics in the area of scholarly content supply, with a scope that ranges from the creation of content by researchers to the point when the readers access the content, and beyond into archiving and preservation. This supply chain involves many 'intermediaries' including not just subscription agents and distributors, but also publishers, librarians and technology providers.
HighWire VP of Product Jim Longo will be presenting during the conference on the evolution of AI in the scholarly publishing community. If you can't make it along on the day, you can read his guide to real-world use-cases for publishers here.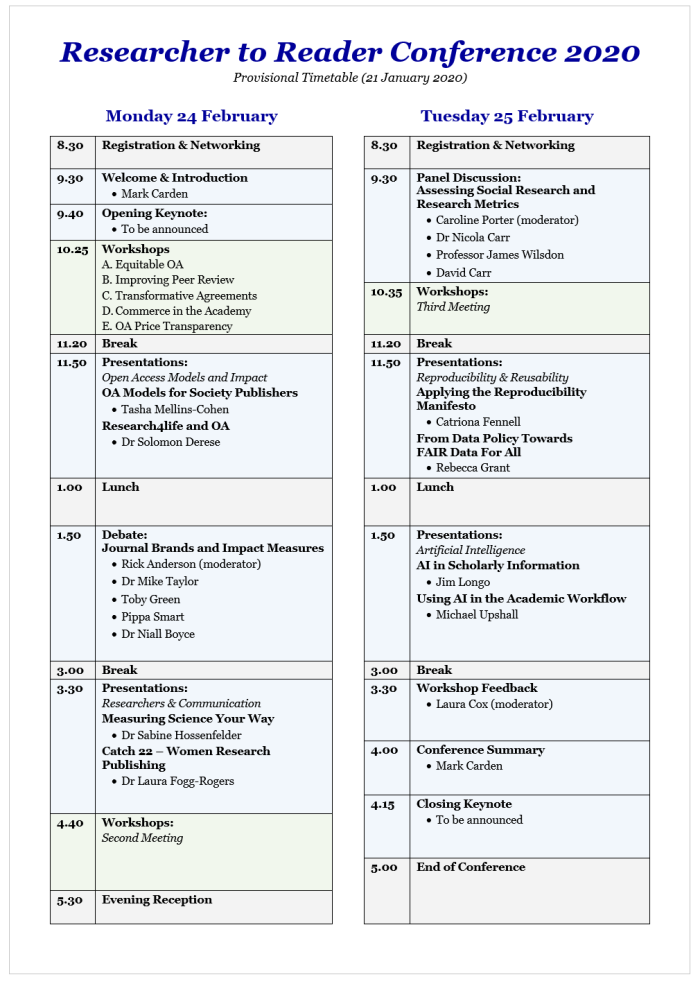 BMA House, London
Register now