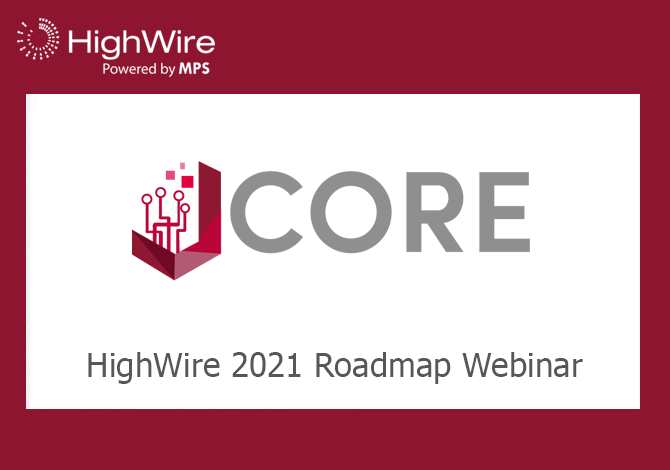 Customer Webinar
HighWire 2021 Roadmap: JCore
We have now finalized our product development plans for the upcoming year and can now share with you the roadmaps for the evolution of our product stack. We'd love your feedback as we iterate throughout the year to best suit your needs in our changing industry. 
We hope you'll be able to join us on Thursday February 11th to hear about the year ahead for JCore. You can sign up to attend our roadmap webinar here.
We look forward to hearing your thoughts on the roadmap and to working together to deliver a flexible and market-leading product suite focused on solving the scholarly publishing community's challenges.
This webinar is also open to prospective customers who are interested in learning more about JCore, HighWire's modern, intuitive journal-hosting platform designed with both readers and publishers in mind. JCore provides powerful content ingestion, enrichment and publishing infrastructure for your journal sites, along with custom theming and self-operable tools.
Agenda
10:00 –

Strategic Business Update from Rahul Arora

10:15 –

JCore Roadmap

11:15 – THINK Demo
Register to attend