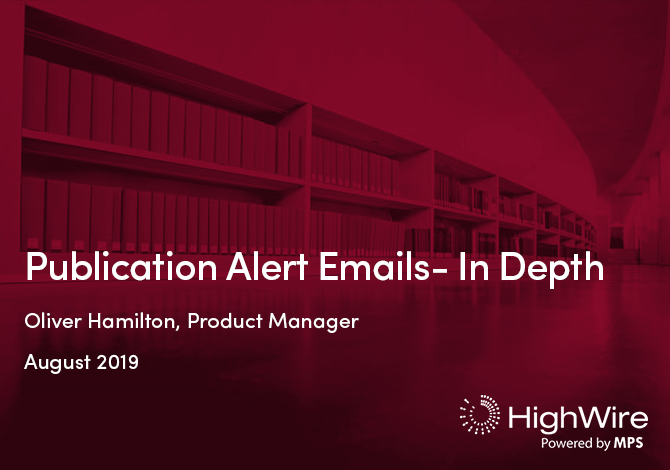 Discovery and analytics
Webinar: stay up to date with HighWire's upgraded publication alerts service
We've recently enhanced our alerts tooling by partnering with SendGrid and AdButler. These new partnerships allow HighWire customers to go beyond alerting to engagement, by offering tools to customize alerts and drive readers to topics of interest to them. This maximizes the value researchers derive from their engagement with the content, while opening up content cross-pollination opportunities for publishers and driving greater readership for authors.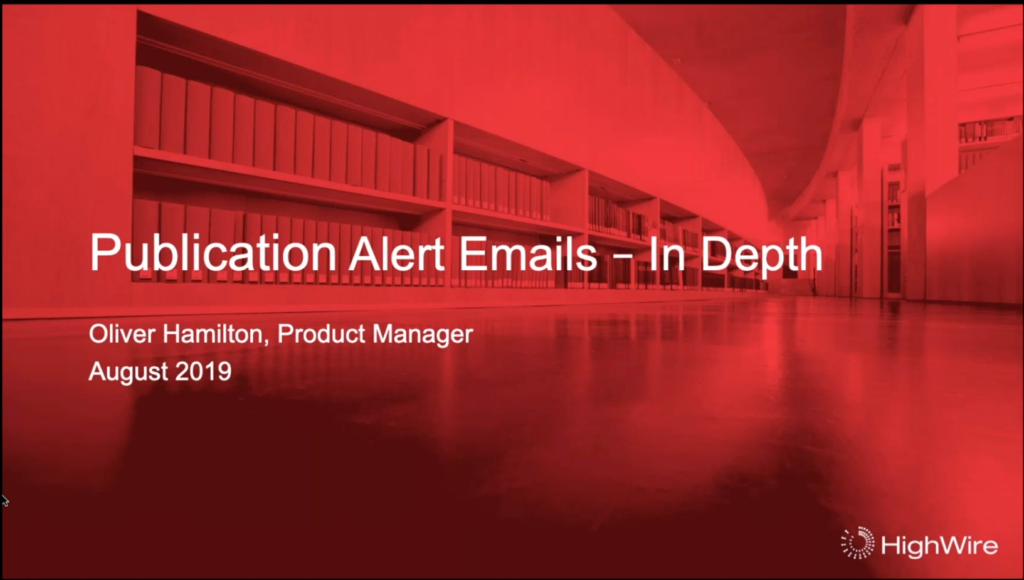 In this on-demand webinar, Product Manager Ollie Hamilton introduces you to the new alerts service and gives some tips about how to utilize the new alerting functionality. This overview includes:
Alerts and engagement: How important are email alerts, and how can we use them to drive greater engagement?
SendGrid integration: How does SendGrid work and what does this new integration offer to our customer base?
Publisher settings: Additional alert settings in the publisher UI
AdButler integration: Introduction to the dashboard and how to place adverts to your emails templates.
Statistics and reporting: How to derive greater insight into the success of your alerts.
Release schedule: Schedule for implementation of the new alerts service.
Latest news and blog articles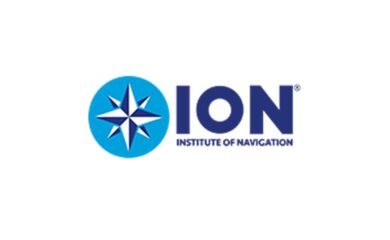 News
22.10.2021
The Institute of Navigation selects HighWire for Hosting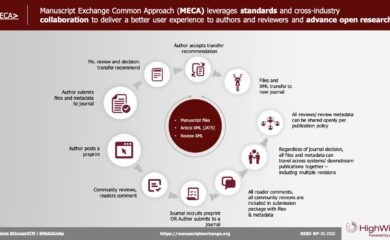 News
08.10.2021
What's next for MECA?